German consumers see economic development 'under threat' - survey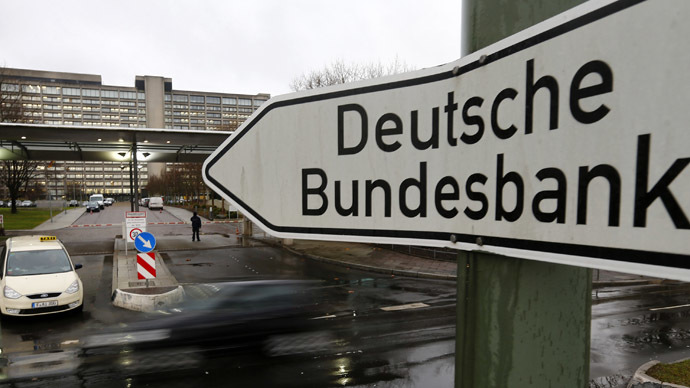 A new survey by the German market research institute GfK found that consumer confidence is waning in Europe's largest economy, as economic expectations have "collapsed" following international crises.
"The escalation of the situation in Iraq, Israel and Eastern Ukraine as well as the gradually accelerating spiral of sanctions in Russia have now also had a negative impact on the previously extremely optimistic economic outlook of Germans," said the German Society for Consumer Research (GfK) in its monthly report.
The latest survey of consumer confidence is seen falling to 8.6 in September from 8.9 in August, the first reduction in the consumer climate indicator in the last 20 months.
"Uncertainty with regard to the continued economic developments in Germany has increased quite considerably," the study says.
German consumers are more and more taking global geopolitical factors into account when thinking about domestic economics, especially as no long-term solutions have surfaced in Iraq, Gaza, the Ukraine crisis, or the war of sanctions with Russia.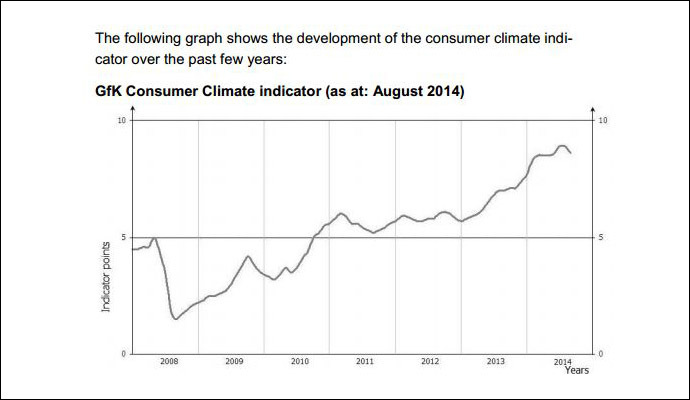 The confidence dive is the biggest monthly drop since the survey began in 1980.
The data is the latest blow to Germany's economy, which contracted 0.6 percent in annualized terms in the second quarter. Growth is expected to return in the next quarter. Germany continues to struggle with net exports, as the crisis plaguing Europe is dissuading buyers, and threatening economic development.
Confidence among consumers isn't the only worry - businesses aren't any more confident. On Monday, Germany's Ifo Business Climate Index showed its lowest level in 13 months.
The political situation in Ukraine and Russia has certainly affected Germany, as 6,200 German companies do business with Russia.
In 2013, Germany exported €36 billion worth of goods to Russia, and in 2014 it could decrease by up to 25 percent due to sanctions.
You can share this story on social media: