Above 6,000 German companies to be hit by sanctions on Russia- export body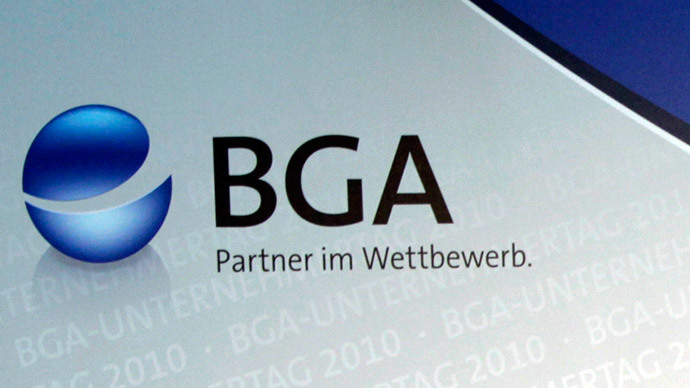 Should economic sanctions be extended against Russia, more than 6,000 German exporters doing business with Russia would suffer, the Federation of German Wholesale, Foreign Trade and Services (BGA)warned on Friday.
"About 6,200 German companies are engaged in Russia, some of them very strongly," Anton Boerner, head of the BGA exporters' body, told the Dortmunder Ruhr Nachrichten newspaper. "For them, economic sanctions would be a real catastrophe."
If the conflict between Russia and the West escalates, oil prices may go up, Boerner said. But Moscow is unlikely to completely stop energy deliveries to Germany, as it takes about 30 percent its exports.
German Chancellor Angela Merkel said on Friday that Europe could use US shale energy to compensate for possible delivery disruptions from Russia. Merkel also added that the US needed to develop its export infrastructure first.
In the ongoing tensions between Russia and the West Angela Merkel has always insisted that Germany would "make clear that we are ready at any time" to increase sanctions against Russia "if there is a worsening of the situation".
The US and the EU have refused to accept Russia's move to annex Crimea, even though Moscow finalized the legal process on Friday, as President Putin signed a law amending the Russian constitution to reflect the transition.
Earlier Russian lawmakers ratified both the amendment and an international treaty with Crimea and the city of Sevastopol, which was legally required for the incorporation.
In the second round of sanctions announced Thursday the EU added 12 more Russians to the list; they'll see a travel ban and asset freeze. The US also issued a new list which adds 20 more Russian officials.
Russia is one of Germany's biggest trading partners, as the country is ranked the 7th biggest import market in 2013, according to Germany's Statistics service. For the EU Russia ranks the third on the list of business allies, with the trade turnover estimated at $330 billion.