​Europe to depend on Russian gas for at least a decade - Fitch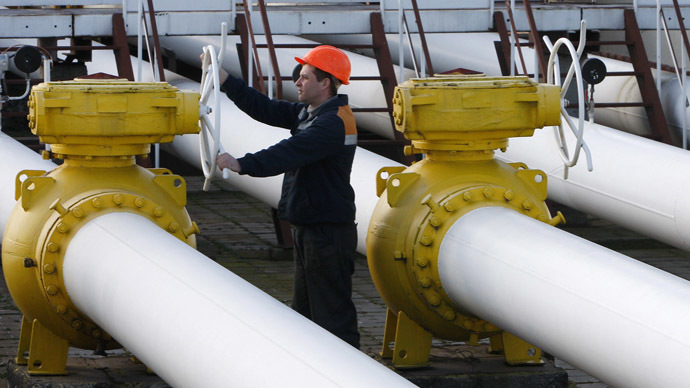 Europe will remain heavily reliant on Russian gas for at least until the 2020s and potentially much longer due to the lack of an alternative, according to a report from Fitch Ratings.
The substitution of Russian gas is not expected, given the weak prospects for shale gas production, the lack of available imported liquefied natural gas (LNG) and the absence of significant pipeline projects in Europe which are independent from Russia, the rating agency says in the report released on Tuesday.
"Any attempt to improve energy security by reducing European reliance on Russia would require either a significant reduction in overall gas demand, or a big increase in alternative sources of supply, but neither of these appears likely," Fitch said in the report.
At best Europe could avoid significantly increasing its gas purchases from Russia, but Fitch's analysis shows that in the long term the EU demand for gas will only increase. An average of 1.3 percent consumption growth per year is expected over the next 15 years, driven by economies' recovery and the supremacy of gas fired electricity generation over coal and nuclear power.
Fitch expressed its doubts over the shale gas revolution having the same success in Europe as in the US.
"We do not expect meaningful shale production for at least a decade by which time it could at best offset the decline of conventional gas production," The Telegraph cited the full version of the report.
In 2013 the European demand for gas was 530 billion cubic meters, of which Russia supplied 145 billion or 27 percent.
Europe could substitute gas with oil, coal and nuclear power, but all these alternatives are closely connected with economic, political and ecological costs. Overhauling Europe's current infrastructure and making the network more resilient to shocks would cost around €200 billion ($264 billion) with possible risk of higher energy bills.
Moreover, despite being a major gas provider, Russia is also an active supplier of other energy sources to Europe. In 2013 Russia provided 36 percent of the enriched uranium needs for European nuclear power plants, with Bulgaria, Czech Republic, Slovakia and Hungary completely dependent on Russian fuel.
Renewables such as solar power or wind power were also named in the report as alternative energy sources for Europe. However the cost of the projects makes them uncompetitive to the traditional forms of energy generation without government subsidies.
You can share this story on social media: