Turkey: 'We're ready to increase food exports to Russia'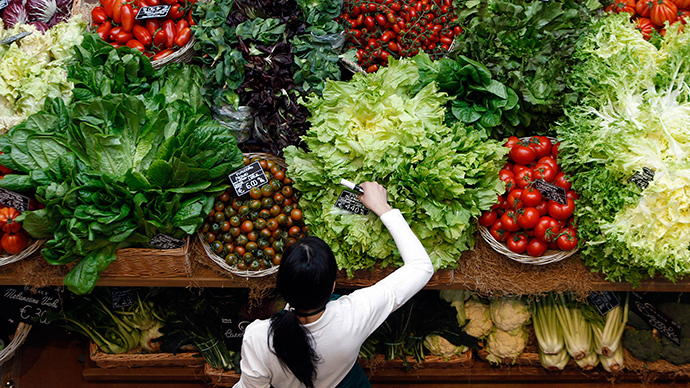 As Moscow banned food imports from the West, Turkey voiced its readiness to increase its exports of agricultural products to Russia, Turkish economy minister has said.
"Turkey is a major supplier of food and agricultural produce to Russia. It is ready to increase its food exports to Russia if necessary," Turkish Economy Minister Nihat Zeybekci said in an interview with Itar-Tass.
The two countries have recently reached an agreement to increase the number of Turkish food suppliers to Russia. A delegation from Russia's agricultural watchdog, Rosselkhoznadzor (the Federal Service for Veterinary and Phyto-Sanitary Control), visited Ankara for negotiations in the search for alternative food supply sources following the sanctions imposed on Russia by the EU, Russia's top food supplier, the US, the EU, Australia and Canada.
To reciprocate, on August 6 Russia introduced a full ban for imports of beef and pork (fresh, chilled, refrigerated, pickled, dried or smoked meat), poultry and any poultry edible products, fish, cheese, milk, dairy products, vegetables, including root vegetables and tuber crops, and fruit from Australia, Canada, the EU, the US and Norway.
Moscow is now set to ensure country's food supply security by finding new suppliers in countries that have not joined the sanctions against Russia. Some of the country's closest neighbors, China and Turkey, have been among the first candidates for a lucrative offer to extend their share of the Russia market.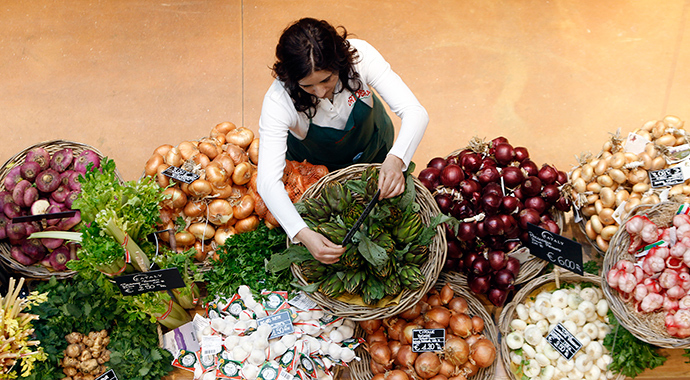 Turkish food suppliers would do their best to ensure sufficient good quality, inexpensive food products to Russia to replace European food supplies, the Turkish minister said.
Last year, Turkey's agricultural export to Russia reached $1.18 billion, with fruits and vegetables making up nearly 75 percent ($877 million) of the total turnover. In 2014, Turkish agricultural exports to Russia have so far totaled $409 million.
Zeybekci said that Turkey exported $17 billion worth of agricultural products in 2013, of which fresh fruit and vegetables accounted for less than 14 percent ($2.3 billion). Russia bought 6.9 percent of Turkey's global exports of agricultural products.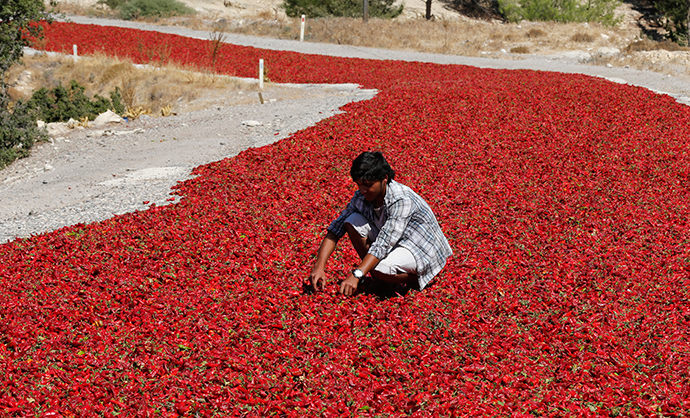 The head of the Russian agricultural watchdog Rosselkhoznadzor, Sergey Dankvert, announced on Thursday that his agency has held talks with 16 countries as alternative supply sources for the Russian food market. Moscow has been talking to Argentina, Belarus, Brazil, Chile, China, Colombia, Ecuador, Kyrgyzstan, Mauritius, Mexico, Mozambique, Paraguay, Peru, Sri Lanka, Turkey and Uruguay to replace American, Australian, Canadian and European food suppliers.
The EU Council has already demanded that third countries not to take advantage of the new trade opportunities brought by the conflict between Russia and western states, and to resist seeking to replace European food on the Russian market, in what it is claiming is a move to promote international unity and compliance with international law.
The European Commission is now assessing the losses from Russia's countersanctions in anticipation of a special meeting of 28 EU agriculture ministers to be held in September to discuss possible countermeasures.
Moscow has been warning Western countries for months that sanctions are counterproductive, and has said it will first and foremost strike back against countries imposing them.
According to Russian customs data, Western imports now affected by sanctions totaled $9.1 billion in 2013. The EU, with its $6.5 billion worth of now-sanctioned products, would suffer the most, with non-EU member Norway following, with $1.2 billion worth of mostly fish products. The other countries that joined the sanctions would lose less, as the US has a $843.8 million food trade turnover with Russia. Canada's bilateral trade is $373.6 million and Australian agricultural exports to Russia were estimated at $182 million.
You can share this story on social media: