Putin tells Obama sanctions 'counter-productive,' both agree dialogue required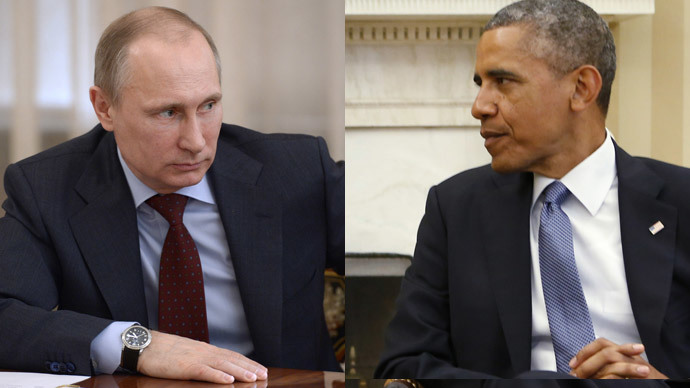 In a phone call with Barack Obama, Vladimir Putin has said that imposing sanctions on Russia is counterproductive and affects international stability. The two presidents agreed that the current situation is not in the interests of their countries.
Both Obama and Putin has emphasized the importance of an "immediate and sustained ceasefire" in eastern Ukraine, but at the same time noted that "significant differences" remained between Moscow and Washington over Ukraine, a Kremlin statement said.
Besides Ukraine, the two leaders touched upon the recent rounds of sanctions imposed on Russia by the US.
"The Russian head of state described the line of increased Washington's sanctions as counterproductive, causing serious damage to bilateral cooperation and international stability as a whole," the Kremlin's statement, posted on its official webpage, said.
The White House also released a statement following the phone call, saying that President Obama expressed "deep concerns" to President Putin about Russia's "increased support for separatists in eastern Ukraine."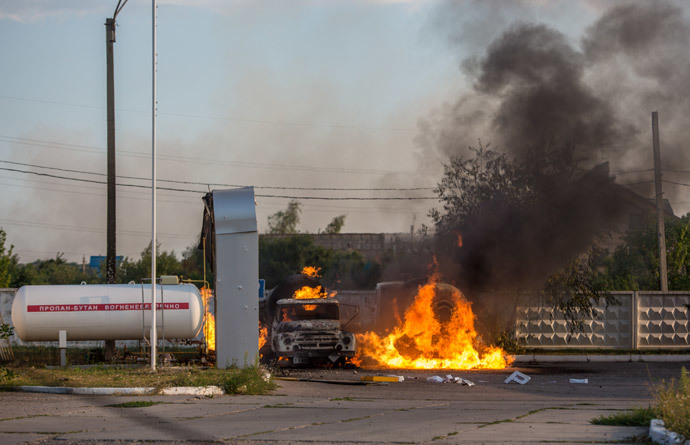 "[Barack Obama] reinforced his preference for a diplomatic solution to the crisis in Ukraine," the White House said in its statement on the conversation.
The two leaders agreed to keep open their channels of communication.
Friday's phone conversation, initiated by the Americans, has been the first personal contact between the two leaders since mid-July. The previous occasion was on July 17, the day when Malaysian Airlines' flight MH17 crashed over eastern Ukraine.
The US and the EU have extended sanctions targeting Russia's financial and energy sectors. Earlier this week, Washington added new names to its list of sanctioned Russia-affiliated entities, including Russian Agriculture Bank and VTB, the second-largest bank in the country. Sberbank was left untouched by the US sanctions. It was, however, targeted by the EU restrictions as European officials imposed sectoral sanctions on five Russian banks July 31. Along with Sberbank, the European sanctions hit VTB Bank, Gazprombank, Vnesheconombank (VEB) and Russian Agriculture Bank (Rosselkhozbank).
Earlier, EU officials added 15 more people and 18 firms to the sanctions list over the Ukraine crisis.
Meanwhile, the US has promised to give $8 million to Ukraine to strengthen its porous border, the White House has stated, after Vice President Joe Biden spoke with Ukrainian leader Petro Poroshenko on the phone. The aid will include high-tech equipment, vehicles and small boats. Ukraine had failed to seal off its border with Russia throughout this year's political conflict, with the country's leaders claiming the manpower and weapons smuggled in from Russia have been a key factor in the continuing uprising.
You can share this story on social media: