White House accuses Russia of violating Intermediate-Range Nuclear Forces Treaty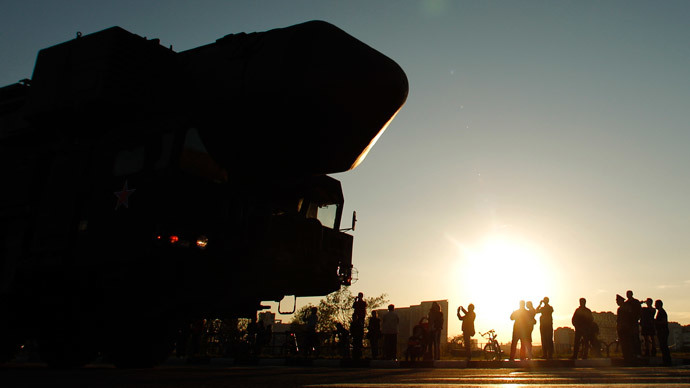 United States President Barack Obama has formally accused his Russian counterpart of violating a 1987 nuclear weapons treaty, the White House said on Tuesday.
Pres. Obama wrote Russia's Vladimir Putin, White House press secretary John Earnest said during a routine briefing Tuesday afternoon, informing him that the US has determined that Russia has violated the Intermediate-Range Nuclear Forces Treaty, a pact signed by Presidents Ronald Reagan and Mikhail Gorbachev nearly 30 years ago.
Hours earlier on Monday evening, the New York Times reported that the Obama administration would accuse Russia of violating the agreement upon completion of a Department of State annual report on international compliance with arms control agreements.
"The United States has determined that the Russian Federation is in violation of its obligations under the INF treaty not to possess, produce or flight test a ground-launched cruise missile with a range capability of 500 kilometers to 5,500 kilometers or to possess or produce launchers of such missiles," the Times said the report would read.
On Tuesday, press secretary Earnest confirmed that report and said Pres. Obama had written Putin to notify him of the allegations.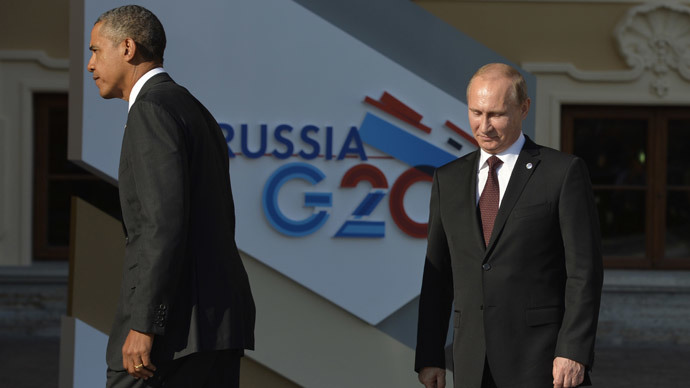 "It is correct that the concerns that we've had about this have been raised with the Russian, it's correct that our concerns have been discussed inside the administration for some time and it's correct to assume that we've had conversations with our partners in the relevant committees in congress as well," Earnest said, adding that adherence to the INF treaty is in the national security interests of US and its allies alike.
But after voicing those concerns to the Kremlin, Earnest said, Russia's response has been "wholly unsatisfactory."
"The United States is committed to the viability of the INF Treaty," a senior US official told AFP late Monday. "We encourage Russia to return to compliance with its obligations under the treaty and to eliminate any prohibited items in a verifiable manner."
According to the Times, US officials raised concerns about a potential treaty violation back in January, to which the State Dept. said the release of an eventual review would take into consideration. Three months later, Gen. Philip M. Breedlove, the top commander of NATO forces, told the paper that "A weapon capability that violates the INF, that is introduced into the greater European land mass, is absolutely a tool that will have to be dealt with."
The treaty, the Times reported this week, "helped seal the end of the Cold War and has been regarded as a cornerstone of American-Russian arms control efforts."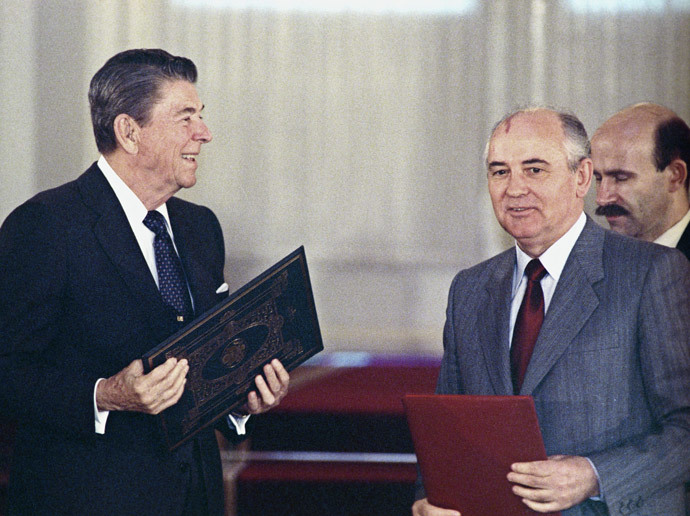 You can share this story on social media: