Russia to ban all US agricultural products, EU fruit & vegetable imports - watchdog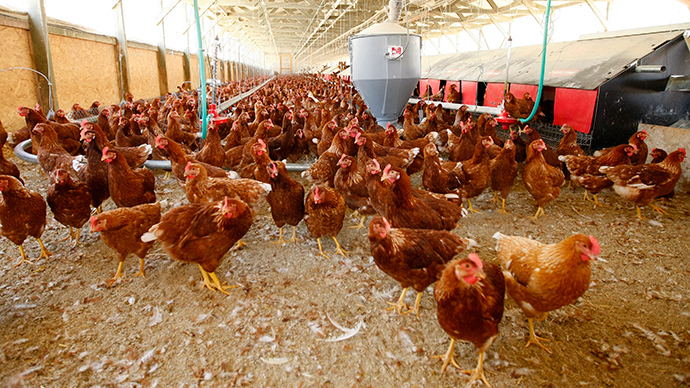 Moscow plans to ban all US agricultural products, including poultry, as well as EU fruit and vegetable imports in response to Western sanctions imposed on Russia over the Ukrainian crisis, according to the country's agricultural watchdog.
READ MORE: Putin bans agricultural imports from sanctioning countries for 1 year
All agricultural goods produced in the US and imported into Russia will be halted for one year, the assistant to the head of Rosselkhoznadzor, Aleksey Alekseyenko, told RIA Novosti.
The list of banned products will be published on Thursday, he added.
EU fruits and vegetables also fall under the ban, Alekseyenko added. A source told Itar-Tass that dairy products from the EU will be included on the list, as well.
"The list includes milk powder, butter and cheese," the source said, adding that this also includes mass production cheeses.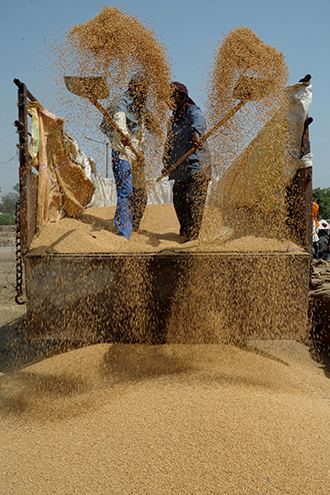 Russia's sanctions on US and EU food imports will be "quite substantial," Alekseyenko said. The restrictions are to affect those countries which have initiated sanctions against Russia, he said.
By the end of 2013, the major importers of dairy products to Russia were Finland, with 17,8000 tons worth US$19.6 million dollars; Estonia, with 8,300 tons worth $19.4 million; Poland, with 3.8 tons worth $8 million; and Lithuania, with three tons worth $7.3 million, according to Russia's Federal Customs Service.
Alekseyenko stated that many countries that did not sanction Moscow are ready to increase their exports of similar products to Russia.
On Wednesday, Russian officials agreed to hold consultations with representatives from Ecuador, Brazil, Chile, and Argentina on expanding food imports from those countries, according to Rosselkhoznadzor. The talks have been set for Thursday.

Meanwhile, Russia's agricultural watchdog has permitted imports from more than 90 Brazilian suppliers of animal origin products. The list comprises of 31 suppliers of beef by-products, 27 suppliers of poultry, 27 suppliers of beef, four suppliers of pork and pork by-products, and three suppliers of milk and dairy products.
On Wednesday, Russian President Vladimir Putin signed a decree imposing a one-year ban on certain agricultural produce, foods, and raw materials from countries that have sanctioned Russia. The government was then tasked to come up with a list of imports to be halted.
This came as a retaliatory measure to the several rounds of sanctions imposed by the US and EU on Moscow over the crisis in Ukraine. Last week, the EU implemented its harshest restrictions so far, targeting Russia's financial, energy, and defense sectors. The sanctions hit five Russian banks, including the country's largest, Sberbank. In addition, the EU introduced an embargo on the import and export of arms and related materials to and from Russia.
The White House responded by saying that the import ban on foreign food will hit Russian consumers first.
"Revenge for Western companies or countries will deepen the international isolation of Russia, causing additional damage to its own economy," White House spokeswoman Laura Lucas Magnuson said, as quoted by RIA Novosti.
However, the chairman of Russia's National Union of Milk Producers (Soyuzmoloko), Andrey Danilenko, said that food prices will not rise in Russia if the government takes control of the situation on the domestic market.
"If the government will strictly control the whole chain pricing, price hikes should be avoided," he told Itar-Tass.
You can share this story on social media: