Switzerland to enforce EU sanctions on Russia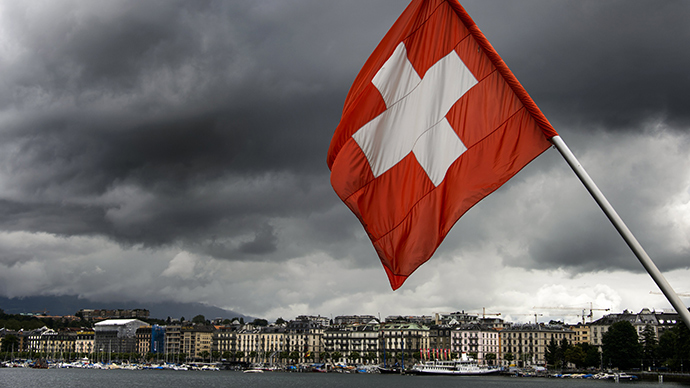 The Swiss government has extended sanctions to include 26 people in Russia and Ukraine, as well as 18 organizations, so the country isn't used as a channel to avoid EU and US sanctions.
Switzerland itself hasn't imposed any sanctions, but some of the EU measures will now apply in the country which is surrounded by the European Union.
The Swiss Federal Department of Economic Affairs, Education and Research released a list of those affected on Tuesday, and said it was because of Russia's perceived intervention in the Ukraine crisis.
READ MORE: Kiev's bloody eastern Ukraine campaign LIVE UPDATES
Now, over 87 individuals and 20 companies are banned from transferring assets into Switzerland or starting new business relationships. A travel ban also exists.
The new names include Donetsk People's Republic's VicePremierAlexander Boroday and the Security Minister Alexander Khodakovsky, top Russian security officials such as former Prime Minister Mikhail Fradkov and Nikolai Patrushev, and Chechen President Ramzan Kadyrov.
The sanctions come into effect on August 5 at 8:00pm Moscow time.
Switzerland is home to an estimated $15.2 billion in Russian assets as of 2012, and oil exchanges in Geneva account for 75 percent of Russian crude exports, Reuters reports. Many Russians live in the country.
Over the weekend, Switzerland's Economy Minister Johann Schneider-Ammann said his country wouldn't simply duplicate EU sanctions against Russia. Choosing a side in the conflict discredits the country's role as a mediator, the minister said.
The EU toughened its stance on Russia last week when it announced sanctions targeting Russia's banking, energy, and defense technology sectors.
READ MORE: EU sanctions some of Russia's biggest banks including #1 Sberbank
Known for its neutrality, Switzerland has delayed imposing sanctions, and didn't heed America's call in March to respond and sanction Russia over Crimea's reunification with Russia.
The EU's sectorial sanctions are its most serious step against Russia to date. European leaders have been increasing pressure on the Russian government for several months by imposing visa bans and asset freezes on a number of individuals the EU considers responsible for Moscow's policy toward Ukraine.