McDonald's back to normal in China after changing food suppliers
Published time: 4 Aug, 2014 14:25
Edited time: 4 Aug, 2014 14:29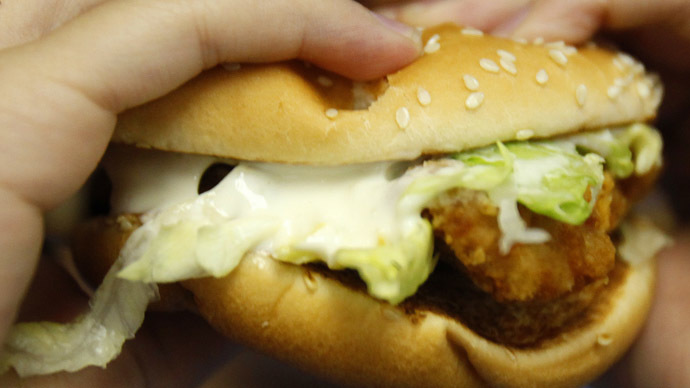 Some of McDonald's restaurants in China are resuming selling pork, beef and chicken burgers, less than two weeks after the world's biggest fast-food chain restricted its menu following a scandal involving rotten meat from a supplier.
People in Beijing, Guangzhou and some other cities will have the complete menu later this week as Bloomberg cites a statement from McDonald's.
READ MORE: 'Rotten apologies': McDonalds, Yum say sorry after reports they used outdated meat in China

The lack of some pork, chicken and beef products in McDonald's came as the restaurant changed supplier. The previous supplier Shanghai Husi Food came under investigation after a local TV report showed employees picking up meat from the factory floor, mixing rotten meat with fresh, and then repackaging it for consumption.
The food chain is increasing orders from other existing suppliers in China as well as searching for new ones, McDonald's said.
"International companies in China are being put to higher standards now by consumers and society as Chinese customers mature and become more discerning with their purchases," Bloomberg quotes Sam Park, a professor of strategy at the Shanghai-based China Europe International Business School.
The scandal was uncovered on July 20 and since then it spread beyond China to Japan. Among the major customers affected by Husi Food are: Starbucks, Burger King, McDonald's and Yum Brands, the parent company of KFC and Pizza Hut in China which controls 5 percent of the Chinese fast-food market.