Saving up gas for winter: Ukraine cuts consumption 30%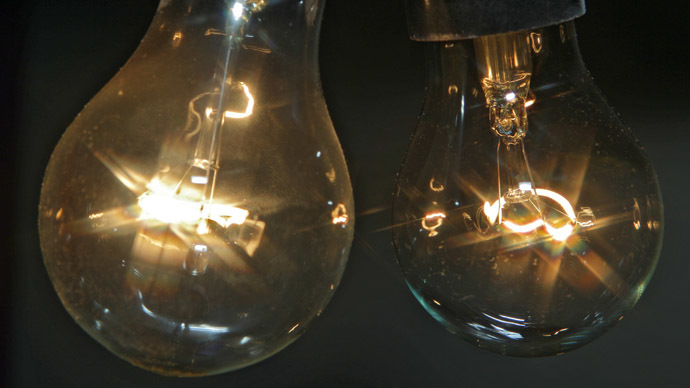 As natural gas supplies are tightly squeezed, from Friday, manufacturing and municipalities in Ukraine are officially getting 30 percent less gas. This reduction is expected to help the country live through the winter without imported Russian gas.
The savings plan was announced by the deputy head of Naftogaz Alexander Todiichuk on Ukrainian TV in mid–July.
"The saving regime is being forced in Ukraine and it'll officially come into operation as of August 1," he said.
The 'regime of gas saving' includes cutting the use of gas by 30 percent in manufacturing and municipalities, while consumers that rely on government funding, such as schools and hospitals, would have to cut gas consumption by 10 percent.
The measure are expected to save about 150 million cubic meters of gas per month, which will be pumped into underground storage, said Todiichuk, adding that the volume should increase starting from August.
Coming into the winter, Ukraine has 16-17 billion cubic meters of natural gas saved up in underground storage.
The government in Kiev estimates Ukraine needs to import 7.23 billion cubic meters of gas in the next eight months through to March in order to keep economic activity stable, especially during the high-demand winter season.
Supplies from Russia were cut (link) in June after Kiev failed to pay a$5.3 billion gas bill and as Ukrainian and Russia sides squabbled over a fair price.
Ukraine's Energy Minister Yuri Prodan said reverse gas flow supplies from Slovakia could begin in August, if not September.
The US government has considered starting gas exports to Europe, but there is a lack of infrastructure.
On Friday Russia's permanent representative to the EU Vladimir Chizhov said there won't be an alternative to Russian gas in the near future.
The diplomat said that US shale gas is not being delivered anywhere and the country has just one terminal for liquefying gas.
READ MORE: Russia-Ukraine gas war: Europe wonders what's in store
You can share this story on social media: