Hong Kong cash haven for Russian telecom over sanctions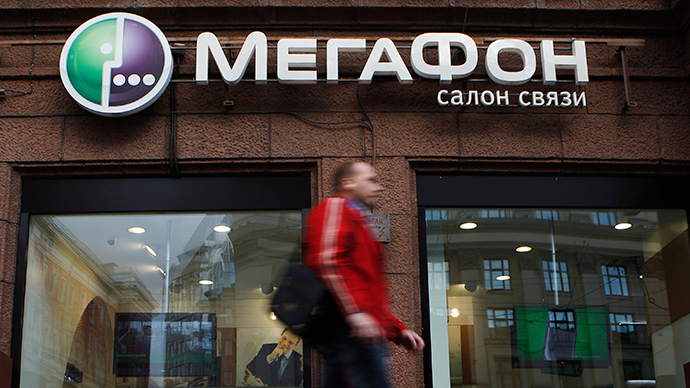 Russian mobile network MegaFon has decided to place 40 percent of its cash in Hong Kong dollars to diversify and de-dollarize. The move is also a preventative move to protect against Western-led sanctions.
Dollar-based assets are a risk for the company, Chief Financial Officer Gevork Vermishyan told Bloomberg News in a phone interview.
Hong Kong offers a simple alternative to the US dollar since the Hong Kong dollar has been pegged to the US currency since 1983. Its value mirrors the US dollar, and has never fluctuated beyond 1 percent above or below the US currency.
The rest of the company's cash is kept in rubles, according to Vermishyan. As of June 30, MegaFon had $1.3 billion in cash and cash equivalents.
MegaFon is owned by Russia's richest man Alisher Usmanov, and has an estimated value is $6 billion.
One of Russia's largest mobile carriers, MegaFon previously kept its foreign holdings in US dollars and euros, according to the company. It is working to lessen its dependence on foreign currency, Vermishyan said.
"Keeping money in Hong Kong dollars is essentially equivalent to keeping it in US dollars because of the currency peg," Vladimir Osakovsky, chief economist for Russia and the CIS at Bank of America Corp in Moscow, told Bloomberg.
To date, MegaFon hasn't been put on the US or EU sanctions list, but the company says it is "well-prepared" for any adversity the sanctions may bring.
"For Russian companies it's much safer from the standpoint of sanctions," Osakovsky said.
The US and EU unleashed 'Tier 3' sanctions against Russia this week, which aim to hurt energy, finance, and arms technology sectors.
READ MORE: EU and US impose new round of sanctions on Russia over Ukraine
If sanctions progress, the US may limit derivatives trading and short-term loans for Russian companies. Restrictions on money market financing and derivatives could be imposed if tougher sanctions are necessary, according to a US Treasury Department official. At present, US businesses and individuals are allowed to trade derivatives and debts with sanctioned Russian firms.
Several of Russia's top banks are now banned from raising funds in European capital markets, and they are only allowed to get short-term (under 90-day) loans from US banks.
Sanctions are meant to punish Russia for its alleged hand in Ukraine's separatist movement and the downing of flight MH17.
READ MORE: Malaysia Airlines MH17 plane crash in Ukraine LIVE UPDATES
The West is also going after companies that have investment and trade with Crimea, which rejoined Russia in March. Although MegaFon hasn't formally entered the Crimean market, it is considering it.
In mid-June, MegaFon competitor MTS began selling Russian SIM cards in Crimea, becoming the first Russian operator to work in the region. MTS and MegaFon also cancelled long distance fees for calls to and from Crimea and Russia, and now only charge domestic rates.