Microsoft latest victim in China's spy-spooked probes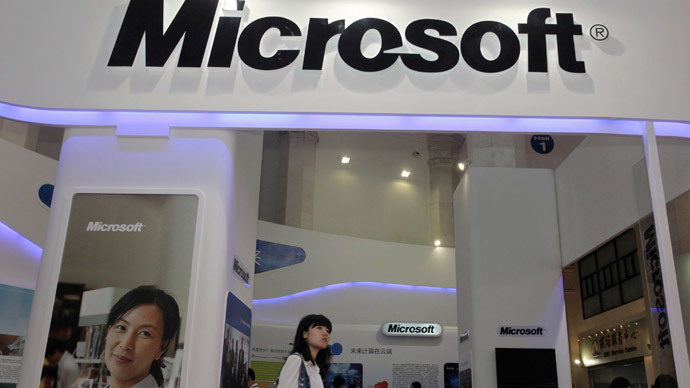 The surprise visit of regulators to Microsoft's offices across China on Monday has marked a dangerous turn for the US tech giant's operations in China, once the hottest growth market for companies making iPhones, Xboxes, or running search engines.
The Chinese authorities are investigating Microsoft over alleged breaches in antimonopoly laws, and arrived unannounced at offices in Beijing, Shanghai, Guangzhou and Chengdu on Monday. Separately, the government is investigating Microsoft executives, including a vice president, over corruption.
Microsoft, Google, and Apple have all come under close scrutiny, especially after the Snowden PRISM revelations. The Chinese government suspects they may be working together with American authorities relaying sensitive information.
Mobile chip technology company Qualcomm was pressed last week on similar charges of abusing its dominant market position.
In May, China announced it would ban government workers from using the Windows 8 operating system, and local Chinese media reported the platform, the companies latest, was being used to snap up information on ordinary Chinese citizens.
Also in May, Chinese companies said they will cease working with US consulting firms, over fears they are spying on behalf of the US government.
The US and China have swapped spy allegations, which escalated in May after a grand jury in the US indicted five members of the Chinese military over alleged hacking into American computer networks and engaging in cyber espionage on behalf of a foreign government.
Microsoft is just the latest company to get entangled in a government probe. Last week McDonald's and KFC were accused of serving rotten meat. Earlier this year, drug manufacturer GlaxoSmithKline was accused of using bribes to win customers.
You can share this story on social media: