Ukraine votes to keep Western companies out of gas industry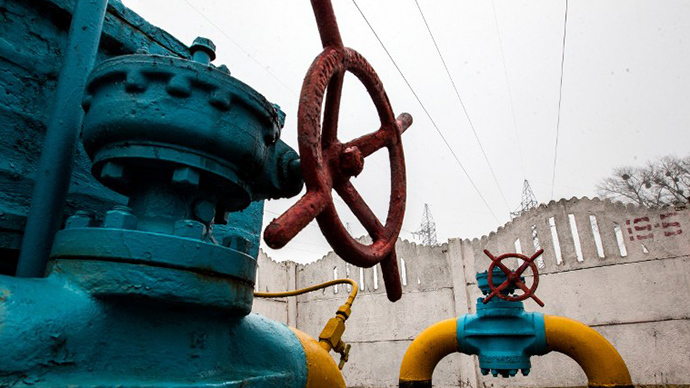 Ukraine's parliament has rejected allowing EU and US companies to buy up to 49 percent of oil and gas company Naftogaz, and also said they were against liquidating the national energy monopoly.
Kiev rejected splitting the company in two, a measure encouraged by the West in order for Naftogaz to comply with Europe's third energy package, which doesn't allow one single company to both produce and transport oil and gas.
The bill proposed creating two new joint stock companies in order to conform to the package, "Ukraine's Main Gas Transmission" and "Ukraine's Underground Storages."
The proposal sought to meet the requirements of EU legislation and strengthen Ukraine's energy independence.
Earlier in July, the Ukrainian parliament passed a first reading of the bill that would have allowed Western companies up to a 49 percent of Ukraine's Gas Transportation System (GTS).
There had been rumors the state would sell off at least 15 percent of Naftogaz in a public offering, however, the conditions in Ukraine's capital and equity market aren't strong enough to get a high enough price.
The changes was rejected because of the large monopoly and influence Naftogaz has over the Ukrainian market, the country's political scientist Alexander Ohrimenko, told Russian business daily RBC.
Ukraine's Rada needed a minimum of 226 votes to support the reform, but only 94 deputies were "for" the change. In the first reading, it received 229 of the 226 votes required to restructure the company.
Voting bloc dynamics changed on Thursday after the ruling coalition dissolved itself triggering an early parliamentary election after the government resigned.
Following the rejection of privatizing Naftogaz, Prime Minister Yatsenyuk announced his resignation as head of the government.
The vote took place among other proposed budget reforms, defense spending, as well as a discussion on how to tackle Ukraine's gas debt.
Naftogaz's debt to Russia now exceeds $5 billion. Crippled finances prevent the company from paying for Russian gas supplies, much of which have already been delivered.
Gazprom halted supplies to Naftogaz in June following Kiev's unwillingness to start paying off the amassed debt.
Ukraine has recently increased its effort to find alternative sources of gas to substitute Russian supplies. One of its main goals is to soon start reverse gas flows from neighboring Slovakia, an undertaking that may not be legal.
You can share this story on social media: