US growth shakiest since Great Recession - IMF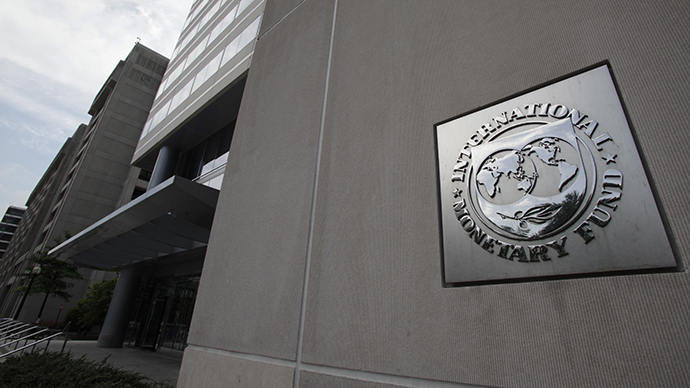 The International Monetary Fund (IMF) has slashed its growth expectations for the world's biggest economy to 1.7 percent for the year, after a harsh winter crushed growth in the first quarter.
In June, the Washington DC-based institution forecast US growth at 2 percent.
The revised forecast is below last year's 1.9 percent growth rate, and would be the slowest annual rate for the United States since the recession officially ended in June 2009.
The Great Recession as it is called was the worst growth period since the 1930s. It began in December 2007 and ended in June 2009.
Weakness in the first quarter, when the economy suffered a 2.9 percent contraction, is still dragging on the world's largest economy,
"The drag on growth from the first quarter contraction will not be offset," the report said. The disappointing growth in the first quarter was attributed an extremely harsh winter.
However, the IMF remains optimistic that activity will pick up between 3 and 3.5 percent in the second half of the year. In 2015, it projects the economy will expand 3 percent, which would be the fastest expansion in the last decade.
Labor markets, wages, and the housing market are predicted to keep making positive, healthy strides.
"With better growth prospects, the U.S. should see steady progress in job creation but headline unemployment is expected to decline only slowly," the IMF said in its annual US economic analysis.
The report was released ahead of the Federal Open Market Committee's July 29-30 meeting, which is likely to again trim its monthly bond buying by another $10 billion.
IMF Managing Director Christine Lagarde said growth should accelerate as long as the tapering process goes smoothly and there is a precise medium-term budget in place.
Another obstacle for America will be unemployment, which the IMF doesn't see falling below 5.5 percent until 2018, a full two years after the Federal Reserve's forecast. Prices and inflation are closely tied to unemployment- what goods and services people are willing or not willing to pay for- so it is unlikely the Fed will raise interest rates until the country has reached full employment.
You can share this story on social media: