Trading of world's biggest bubble stopped, after shares soared 25,000%
Published time: 11 Jul, 2014 12:21
Edited time: 11 Jul, 2014 12:55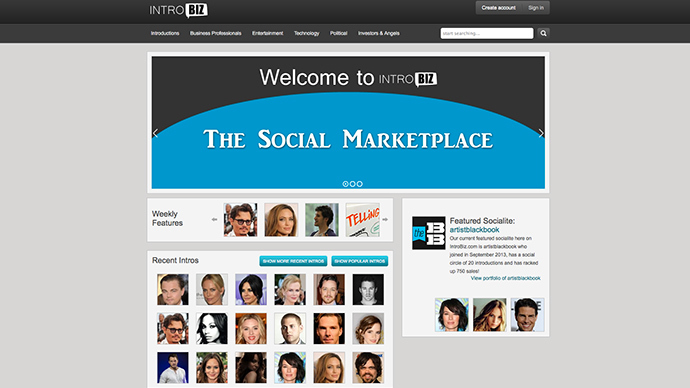 Trading in Cynk Technology, an online market for the contact info of famous people like Johnny Depp or Angelina Jolie, was stopped on Friday after its shares soared 25,000 percent. It is the biggest stock bubble, as the company has no assets or revenue.
This was an "extraordinary event halt", or "U3" halt, says the OTC Bulletin Board.
"Trading is halted because FINRA has determined that an extraordinary event has occurred or is ongoing that has had a material effect on the market for the OTC Equity Security or the security underlying an OTC ADR or has caused or has the potential to cause major disruption to the marketplace or significant uncertainty in the settlement and clearance process," the OTC Bulletin Board said.
So far the halt hasn't been raised with the US Security and Exchange Commission.
Cynk Technology says it allows users to "buy and sell the ability to socially connect to individuals such as celebrities, business owners, and talented IT professionals." The company'swebsiteclaims to provide the contact information of famous people selling a file with email and phone numbers to the artist's agent, publicist, legal representative for between $50 and $5,000.
On June 16 the company's shares were priced at a mere 6 cents, since then the price has gone through the roof and are now trading at more than $15, giving it a market capitalization of around $4.1 billion.
The reason for the increase is unknown, as there used to be very little sales volume of Cynk stock. However since mid-June trading volumes soared to more than 350,000 shares a day.
To compare, it took Apple 30 years to raise its share price by 18,000%, Google managed to achieve a 976% increase in its first decade.
Cynk trades "over the counter," which means it's not accessible for purchase on any official exchange.
According to Cynk's latest financial report with the US Security and Exchange Commission (SEC) dated November 2013, the company has no revenue, nor assets. Moreover it reported a $1.5 million loss for 2013.