Russia pushes for BRICS energy association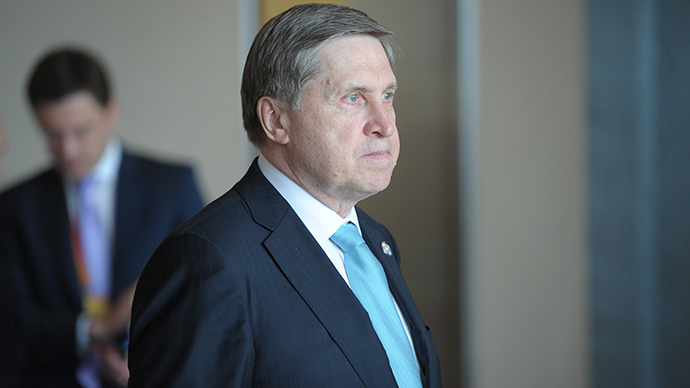 Russia is to urge its BRICS counterparts to set up an energy association that will include a fuel reserve, as well as the institute for energy policy, according to Russian presidential aide Yuri Ushakov.
"Russia will propose a number of specific issues for consideration, including establishing a BRICS energy association aimed at ensuring the energy security of its member states, and to conduct integrated research and analysis of global hydrocarbon markets. It is suggested that a fuel reserve and an energy policy institute for the BRICS will be created within this association," Russian presidential aide Yuri Ushakov told journalists on Thursday.
On top of that, Russia will suggest a network to link the leading universities of Russia, China, Brazil, India and South Africa that will specialize in economics and technology, TASS reports.
Ushakov also said the BRICS Development Bank, expected to be officially launched at next week's summit in Brazil, will be headquartered in Shanghai. On Wednesday Russian Finance Minister Anton Siluanov said New Delhi was the other favorite.
On July 15 and July the 16 leaders of the five emerging economies will sign agreements on the $100 billion New Development Bank, a separate $100 billion contingent foreign exchange reserve pool, and a memorandum on cooperation in export-loan insurance.
BRICS countries near development bank deal to rival IMF, WB
BRICS leaders are also expected to discuss IMF reform that would give the emerging economies a louder say in the decision making process in the fund.
The BRICS countries represent the world's biggest and fastest growing market in the world. The five countries are home to 40 percent of the world population (2.9 billion people) and their combined gross domestic product (GDP) grew more than 300 percent in the last decade, which compares with 60 percent for the developed economies. Mutual trade almost doubled in the 5 years to 2013 to reach $300 billion.
You can share this story on social media: