Climate change policy could boost global GDP $2.6tn – World Bank
Published time: 24 Jun, 2014 14:45
Edited time: 24 Jun, 2014 15:06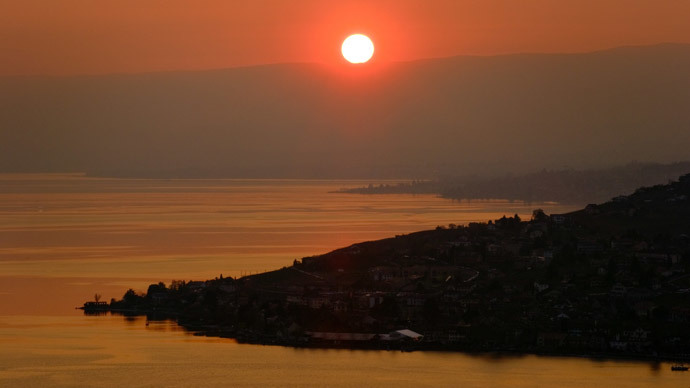 Astute climate policies have the potential to add $2.6 trillion to global output each year, if governments continue making 'climate-smart' decisions, according to a new World Bank report released on Tuesday.
Fighting climate change will reduce the risk of economic instability, and in turn spur the world economy, the report says, citing new jobs, increased crop production, as well as better public health.
Researchers came up with an annual GDP growth figure of $1.8-2.6 trillion by analyzing the effects of policy change legislation in six regions- the US, China, the EU, India, Mexico, and Brazil, and then measure the impact on GDP.
Enacting climate change policies will reduce waste, save energy, lessen premature deaths, as well as many other positive effects, researchers found.
If these countries continue on their set course, by 2030 8.5 gigatons of CO2 equivalent material and 16 billion kilowatt hours of energy will be saved, which is the equivalent of taking 2 billion cars off the road. Crop production will increase by 32 million tons, and 94,000 premature deaths caused by air pollution will be prevented annually.
"These policies make economic sense," World Bank Group President Jim Yong Kim said in a conference call with reporters on Tuesday.
"Climate change poses a severe risk to global economic stability, but it doesn't have to be like this,"said Kim in a news release on the World Bank's website.
The climate-friendly policies and incentives, for example carbon tax, could help cut greenhouse gas emissions by one third, which will keep climate change within a 2 degree Celsius range.
"At the World Bank Group, we believe it's possible to reduce emissions and deliver jobs and economic opportunity, while also cutting health care and energy costs. This report provides powerful evidence in support of that view," Kim said.
Emission regulations and incentives, taxes, transport, industry efficiency, and energy efficient buildings were all taken into consideration.
The purpose of the report is to be a source for policy makers to use as a framework to analyze future climate intervention
Major opponents of climate change include right-center controlled governments, like Canada and Australia, who fear taxing carbon and emissions drags down business.