Gas guzzling China signs $20bn deal with BP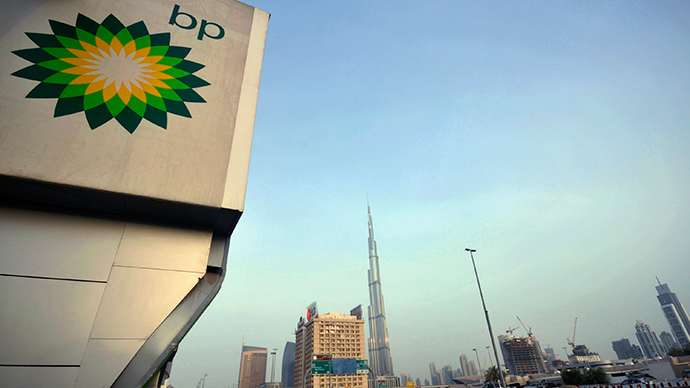 BP has announced a $20 billion deal to supply energy hungry China with liquefied natural gas (LNG) over a 20-year period. It is another step by China away from dirty coal, and a 'good bridge' between it and the UK.
"It is a fair price for them and a fair price for us. It is a good bridge between the UK and China in terms of trade," Bob Dudley, CEO of BP, said on Tuesday at the World Petroleum Congress in Moscow, which runs June 15-19.
BP already supplies the China National Offshore Oil Corporation (CNOOC) with LNG from Indonesia, and will now ship 1.5 million tonnes of LNG per year to China starting in 2019.
Europe's second-largest oil company is based in the UK, and taps some domestic North Sea sources, but mostly stocks its portfolio with overseas projects.
"We select our projects very, very carefully, execute them on time, within budget, and the markets will reward us, and that will lead to growth," Dudley told journalists on Tuesday, adding, "it's not the chase we value."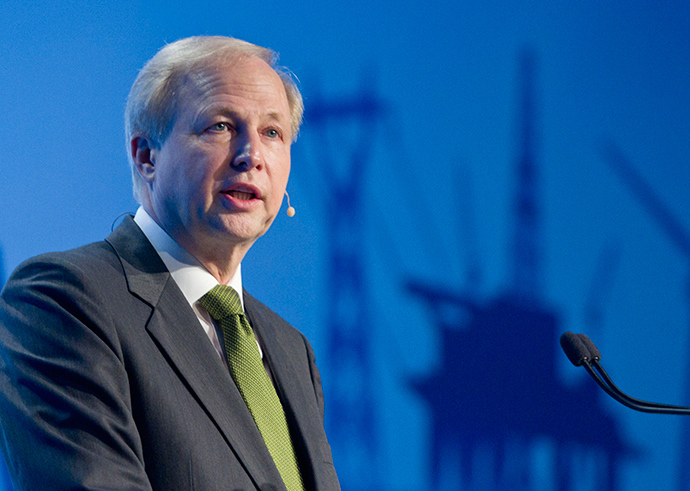 The same day, Anglo-Dutch oil major Royal Dutch Shell signed a global strategic alliance with the China National Offshore Oil Corporation (CNOOC). The alliance will include working together in LNG and upstream deepwater projects in Brazil, Gabon, and other midstream and downstream cooperation.
China's smog filled skies are evidence a switch to a cleaner energy source is needed. Even though it is dirty and polluting, coal consumption, worldwide, is at a record high.
The BP agreement comes on the heels of a landmark $400 billion mega deal between Russia's Gazprom and state-owned CNPC.
London woos China
Expanding its partnership with CNOOC is part of a larger initiative to strengthen relations between Great Britain and China, which were rocky after Prime Minister Cameron met with the Dalai Lama in 2012.
"The UK recognizes that the rise of China is one of the defining events of our century," Cameron said in London, where he hosted Chinese Premier Li Keqiang on a three-day visit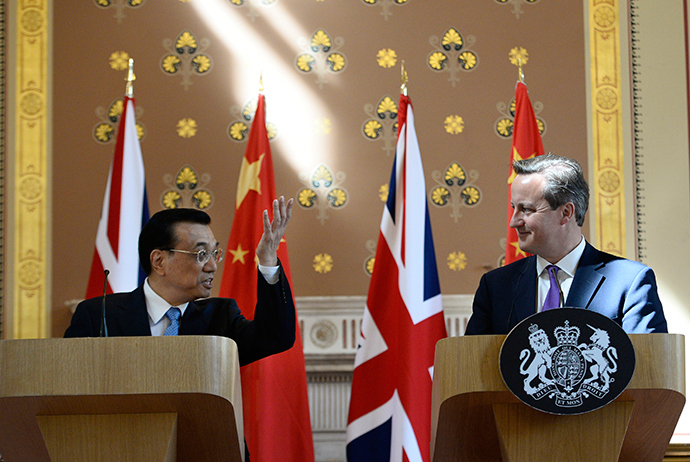 Britain is an important trading partner for China, the third biggest in the European bloc, with bilateral trade grossing $70 billion in 2013.
London also wants to continue to position itself to become Europe's primary yuan exchange hub, which in 2013 was the second most widely used currency in global trade. London will become an offshore banking center for the yuan in cooperation with the China Construction Bank, the country's second-largest lender.
London's Foreign Exchange Market trades more than $5 trillion in currency daily.
"London is the world's most international financial market and a natural partner to China in its ambitious global development," Chris Gibson Smith, the chairman of the LSE, said.
Another perk of the revamped political ties will be less stringent visa regime for Chinese citizens visiting Britain.