​US laws force VTB to cease serving American clients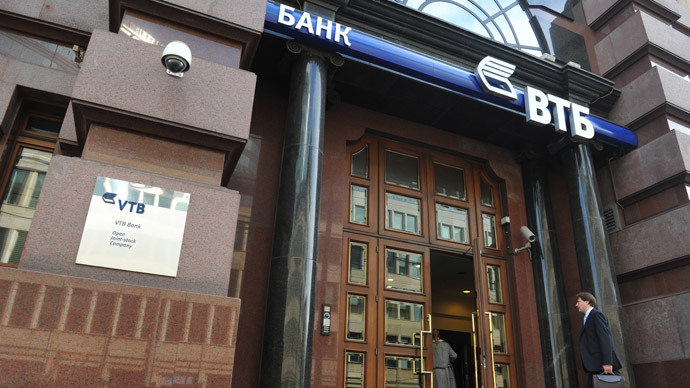 VTB Group, Russia's second-biggest lender, has decided to gradually cease servicing its 2,000 US clients. From July 1 a failure to correctly report to authorities will cost foreign lenders up to $50,000.
"VTB has registered with the US Internal Revenue Service (IRS) to comply with the FATCA and is ready to operate in accordance with it on its own. To minimize the risks VTB has ordered its US branches to gradually stop providing services to American taxpayers. This refers to households and corporate bodies," a VTB spokesman told Izvestia.
Foreign Account Tax Compliance Act (FATCA) is a law which requires foreign financial institutions to report to the IRS about their US clients, whether it is household and corporate body. The law comes into force on July 1, while the registration of foreign banks in US tax authorities ended on May 5.
If a bank does not sign the agreement sanctions come into force. All payments received from the corporate accounts of US banks will be taxed 30 percent. At the beginning it will be taken only from passive gains on the territory of the US, but from 2017 it will include gains from securities and transit payments. Incorrect data will lead to a fine of between $10,000 and $50,000.
Despite the US Treasury Department suspended negotiations with Russia in March 2014, 515 Russian banks agreed to provide bank statements of American citizens in order to avoid risks and penalties.
VTB is assured that loss of US clients won't influence business performance or its financial indexes.
"The whole banking group has a little more than 2,000 clients, both households and corporate bodies," Izvestia quotes VTB.
The bank has no intention break its ties with US clients, but likely won't prolong these agreements too. VTB will not take on any new clients from the US.
Russia's biggest lender Sberbank has passed the registration procedure with FATCA "obtaining full status," Bloomberg quotes Bella Zlatkis, Deputy CEO of the state-run bank.
According to the US Treasury Department 77,000 banks from over 70 countries have registered.
You can share this story on social media: