​VTB blames Fitch inefficiency for ratings cut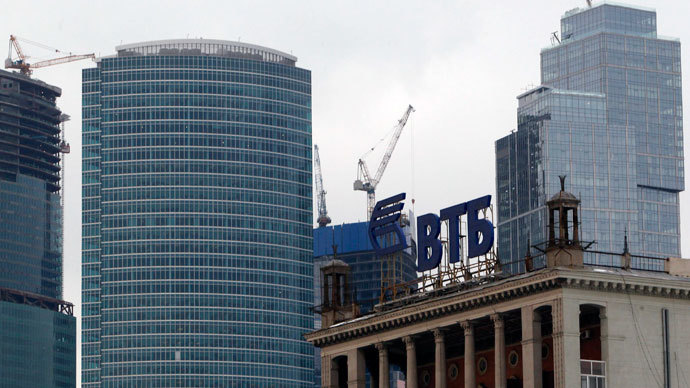 Russia's second largest bank, VTB has complained over the lowering of its long-term rating by Fitch, saying the assessment is incomplete due to a lack of internal information, and the conclusions have been sensationalized.
VTB called the Fitch rating team inefficient and aimed at "PR actions and giving a sensational way to present material, and not at a balanced and unbiased analysis for stock market professionals" said the bank's press release. Therefore, the cut in the bank's rating has no basis, and is of no interest to market players, the document added.
"The bank does not maintain contract relations with Fitch Ratings, the agency has no access to non-public information provided to other rating agencies, and does not possess complete information for an objective assessment of the credit quality of VTB".
In 2012 VTB bank dropped the use of Fitch services, as the lender was optimizing its rating process.
After the decision to end cooperation, Fitch undertook a series of actions concerning the VTB rating and a number of negative comments were made in the press, VTB said. The bank considers the move as an "attempt to put pressure on VTB which was one of the biggest customers of the agency in Russia and the CIS," according to the bank press release.
On January 10 Fitch lowered the long-term credit rating of VTB bank to BBB- , pushing it one step below Sberbank and Vnesheconombank (VEB).
"A cut in VTB ratings reflects the Fitch opinion about some lower probability of granting state support to the bank," said the statement on the Fitch website.
Some analysts say that unlike Russia's banking giants like VEB and Sberbank, VTB has only a limited sphere of action, the RBC news agency says. But Michael Kuzmin, Investcafe analyst, says one shouldn't underestimate VTB's importance in the market.
"First, while VTB is smaller than Sberbank, its assets together with those of the Bank of Moscow, VTB 24 and VTB comprise about 60 percent of Sberbank assets, which is not that small," Kuzmin wrote in an e-mail.
"On top of that, individual deposits in VTB 24 comprise about 8 percent of the total banking system," the Investcafe analyst concluded.
You can share this story on social media: