Moody's downgrades 4 US giant lenders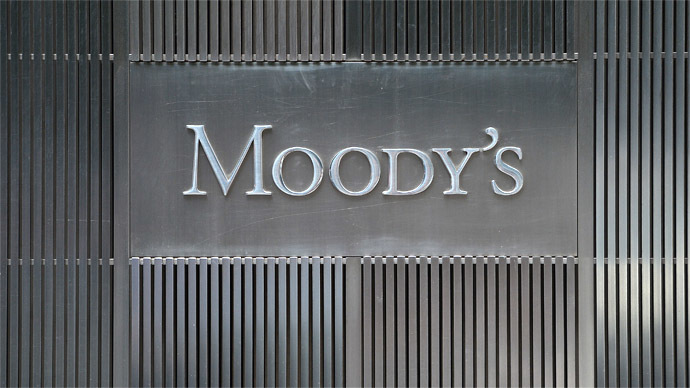 Moody's is to cut the credit rating of US major banks, including Morgan Stanley, Goldman Sachs, JPMorgan and Bank of New York Mellon. The rating agency thinks the government is now less likely to support the lenders in times of new financial difficulties.
The debt rating of the holding company of Goldman Sachs was cut from A3 to Baa1, JPMorgan - from A2 to A3, Morgan Stanley - from Baa1 to Baa2, and Bank of New York Mellon -  from Aa3 to A1.
The "rating actions reflect strengthened US bank resolution tools, prompted by the Dodd-Frank Act, which affect Moody's assumptions about US government support," a Moody's statement said.
The Dodd-Frank Act is a Wall Street reform that forbids the financing of bailouts with tax payer funds.
"We believe that US bank regulators have made substantive progress in establishing a credible framework to resolve a large, failing bank," said Robert Young, the Moody's Managing Director. "Rather than relying on public funds to bail-out one of these institutions, we expect that bank holding company's creditors will be bailed-in and thereby shoulder much of the burden to help recapitalize a failing bank."
Lower credit rating can cost the lenders a higher loan price, increasing their financial burden. However the bank executives complained about unfairly assessed downgrades, and optimism overcompensation, the Financial Times reported.
The review is similar to one by Standard & Poor's in June and comes from government's unwillingness to repeat bailouts in a crisis.
The decision was made after the ratings of eight American banks, including Citigroup, Bank of America, Wells Fargo and State Street were placed on revision in August, when more details of government's intention to abandon banks support were unveiled.
You can share this story on social media: