EU puts third round sanctions against Russia on pause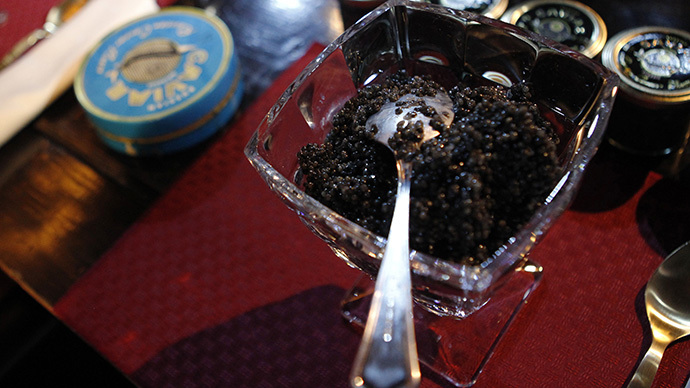 The European Union is to delay further sanctions against Russia, as Moscow signaled it is ready to cooperate with Ukraine's likely President Petro Poroshenko.
New sanctions were discussed, but not implemented at Tuesday's informal summit of EU leaders and government officials in Brussels, ITAR-TASS reports. Previously European Commission leaders said they would impose a third round of sanctions against Russia if it interfered in the Ukrainian election on May 25.
On Monday, Russian Foreign Minister Sergey Lavrov signaled that Russia is ready for dialogue with Ukraine's new President -elect, Poroshenko, who currently leads the polls.
"The possibility of de-escalation is here, finally," French President Francois Hollande told reporters after the summit ended, Bloomberg reported.
Holding off on sanctions is the EU's response to Moscow's apparent willingness to work with those newly elected in Kiev, as well as pulling back troops from Ukraine's border to de-escalate the situation.
"But we still need this strict reminder," Hollande said.
The US and EU had warned there would be more sanctions if Moscow in any way interfered with the May 25 elections.
"No one will opt to impose new sanctions right away but we should unanimously say that Europe is ready for further sanctions if Russia doesn't give up its policy to support separatists," said Polish Prime Minister Donald Tusk, who has taken a tough stance against Russia's involvement in Ukraine.
"We have agreed to continue to prepare for possible further steps (to impose restrictive measures against Russia), if the circumstances require it," the statement from today's meeting said.
Possible further sanctions against Moscow could take aim at finance, energy and defense industries, and restrict Russian exports including diamonds, precious metals, furs and black caviar, as well as chemicals, auto parts, ships, weapons and oil.
The Commission also discussed the "tough" course of action, which would limit new investment in the Russian economy and the strict application of EU rules on Russian assets inside European companies.
EU leaders will continue to carry out predatory work on "possible targeted measures against Russia" but only "should events so require".
So far the EU has blacklisted 83 Russian and Ukrainian officials and two companies.