We'll do everything to keep reputation of reliable supplier to Europe – Gazprom CEO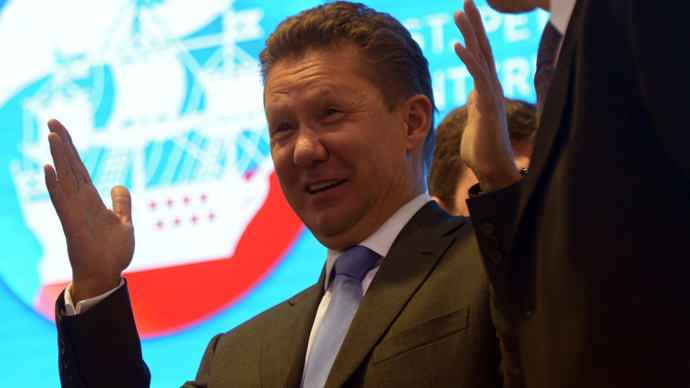 Russia will try to do its utmost to keep gas supplies to its European partners stable, Gazprom CEO Aleksey Miller told the International Economic Forum in St. Petersburg.
Gazprom's export supplies to Europe in 2013 and the first quarter of 2014 reached record levels, Miller added.
"Russia has been the number one gas supplier to the European Union and will no doubt remain such. And the role of Russian gas supplies to the European market will be growing," he said.
"Talking about Europe we are proud of having been and being a reliable supplier. And we'll be doing everything to keep this reputation," Miller said.
The announcement follows Wednesday's letter from European Commission President Jose Barroso, saying Gazprom should stick to its contractual obligations and provide steady gas supplies regardless of relations with Ukraine.
On May 12 Miller warned that if Kiev failed to pay its gas bill by June 2, exports to Ukraine would come to a halt the next day. Such a scenario naturally worries Brussels, as 50 percent of Europe's gas supplies enter the continent via Ukraine from Russian supply lines.
You can share this story on social media: