Gas price for China will be well above $350 – Gazprom Export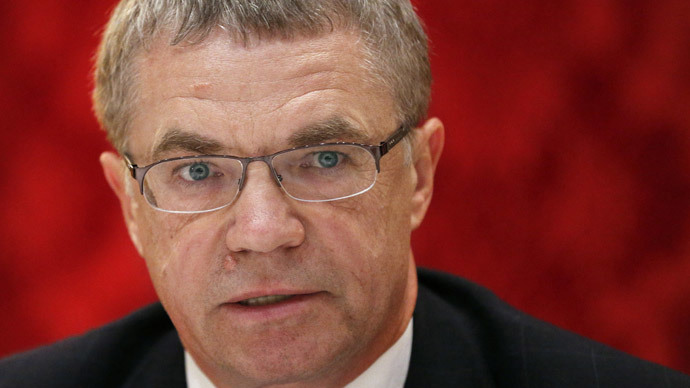 The head of the Gazprom export arm Alexander Medvedev has said the gas price under the new $400 billion contract with China will exceed $350 per 1,000 cubic meters.
Despite Gazprom saying the price under the new contract with China will remain a "commercial secret", it will exceed $350 per thousand cubic meters, Alexander Medvedev said on the sidelines of the International Economic Forum in St. Petersburg.
"Now every housewife wants to know the gas price, but it is inappropriate", the head of the Gazprom export division said.
He also added that Gazprom "is very satisfied" with the new contract.
Medvedev confirmed Gazprom and China have preliminary agreed on a $25 billion advance payment for gas supplies. Itar-Tass earlier quoted a source close to the company saying the money would be spent to build the Power of Siberia pipeline which will have a capacity of up to 38 billion cubic meters.
Gazprom expects the contract with China will affect gas prices in the European market, Aleksey Miller, the head of the Russian gas major Gazprom said at the St. Petersburg International Economic Forum.
"Firstly we assume that the signing of this contract will impact European gas prices. Secondly, the competition for Russian gas resources has begun yesterday," Miller said. "The Asia-Pacific is not only the largest and dominant market, but it is the Asia-Pacific market that is influencing the European and North American markets."
Gazprom 2011 data - the latest numbers accessible on the official site – shows the average price for European customers is $313 per 1,000 cubic meters.
On Wednesday, Gazprom signed its biggest ever deal worth $400 billion over 30-years in a contract with CNPC under which the company will supply 38 billion cubic meters of gas to China per year. Russia may start gas supplies under the contract in four to six years time.