Google overtakes Apple to become most valuable brand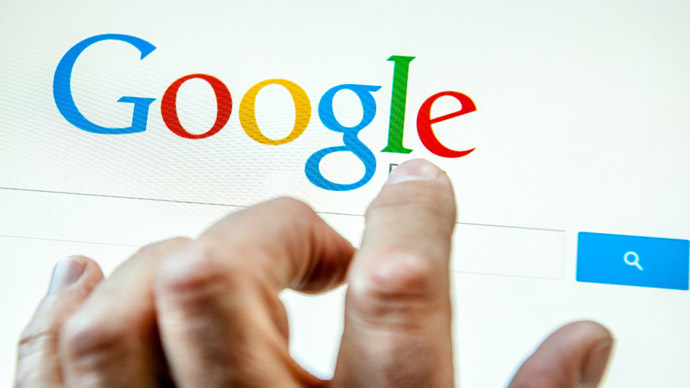 Google has taken the top BrandZ rating away from Apple to become the most valuable brand in the world, having gained 40 percent in value in 2014. The tech giant's brand is worth $158.8 billion pushing rival Apple into second place.
Google had the most significant increase in value at $45.2 billion in the 2014 rankings. Among the Top 10 brands that have grown most in value since 2006, five are in the technology sector. In eight years, Apple increased in value 826 percent or $131.9 billion, followed by Google with a 324 percent or $121.4 billion rise.
The rating covers two million consumers and more than 10,000 brands in over 30 countries. The BrandZ evaluation uses financial research and sophisticated mathematical formulas to calculate current and future earnings that can be attributed directly to a brand rather than to the company.
At the heart of a brand's value BrandZ puts its ability to appeal to customers. It analyzes financial information from annual reports and other sources, such as Kantar Worldpanel and Kantar Retail.
in 2014 the BrandZ Top 100 added $310 billion, or 12 percent, to have a total brand value of $2.9 trillion. That represents a recovery following the financial downturn in 2008, and a 98 percent increase in value since 2006 when the ranking was introduced.
Tencent, the Chinese social network and internet portal, led the list of fastest risers with a 97 percent increase in brand value, overtaking China Mobile as China's most valuable brand.
Among other technology companies that climbed the Top 20 were Facebook which gained 68 percent, Baidu, China's leading search engine increased its value by 46 percent and Yahoo! was up 44 percent.
Twitter and LinkedIn entered the Top 100 for the first time, at 71 and 78 respectively. Amazon closed the Top 10 as the leading retail brand.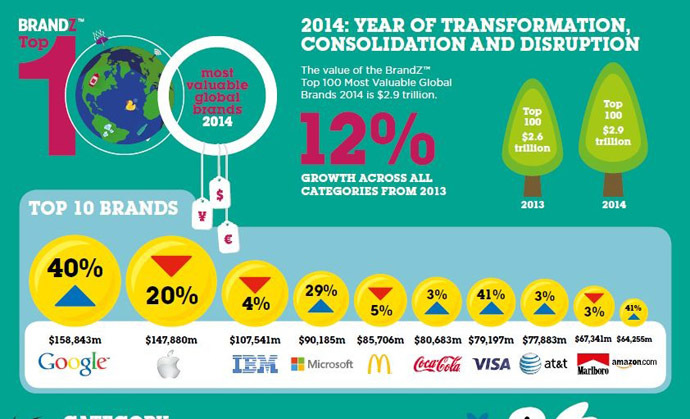 You can share this story on social media: