Top 100 brands: Sberbank and MTS gain prestige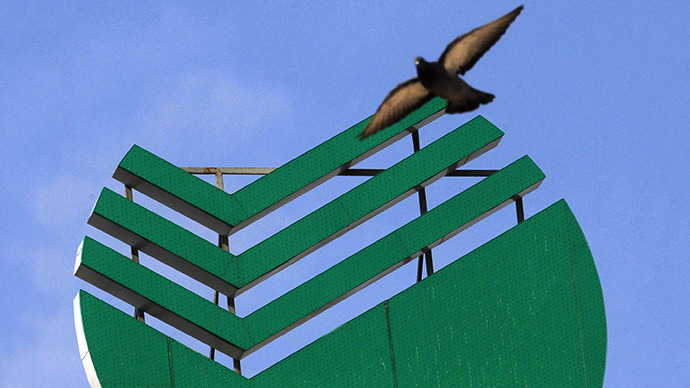 Russia's largest bank jumped four places from last year to reach spot 70, closely followed by telecommunications company MTS, which secured spot 82 in brand value rankings.
The rankings and the figures are compiled by American market research company Millward Brown Optimor (MBO). For eight years in a row has published the 'BrandZ Top 100' – a compilation of the world's most valuable brands according to 2012 financial results.
Sberbank increased its value by 19 percent to $14.7 billion, and MTS increased 11 percent to $10.6 billion.
The rankings take into account financial performance, adaptability of a company, market influence, and reputation among peers. This year's list showed a 7 percent growth year-on-year, with a combined value of $2.6 trillion.
Russian Leaders
Looking expand globally, Sberbank has heavily invested in brand development by way of improving both products and services. Anastasia Kurovskaya, vice president of MBO EMEA, believe Sberbank stands out from the competition:
"Sberbank is implementing a global bank strategy- they have intelligently handled foreign asset acquisitions and have created a good online banking system."
In terms of market capitalization, Sberbank is Europe's third largest bank. In a 2011 press release, the company laid out a strategic goal to enter the world's top ten banks in terms of capitalization by 2014.

According to Kurovskaya, it's difficult for European, especially Russian, companies to compete in global ratings. The average value of the American brand is 2 times more than Asian, and 2.5 times more than European.
Sberbank just missed the cut-off for the top ten most valuable European brands.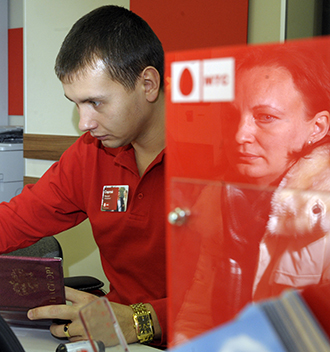 MTS also improved its financial performance in 2012, in a large part due to making their services more affordable for customers.

"As a result, MTS has a 36 percent increased revenue from data services, and today we see that it is also influenced by the rising cost of the MTS brand in general, it proves the effectiveness of our strategy," said vice-president of MTS Marketing Vasil Latsanych.
No Russian energy companies appeared on the rankings. Exxon Mobil (39), Shell (49), Petrol China (78), and Chevron (97) all made the top 100. Gazprom, the world's largest gas producer, at nearly 10 million barrels a day, did not. Kremlin operated with a market monopoly, it doesn't need a strong brand the way other companies do. Rosneft, also an oil giant, produces more gas than ranked competitors, but like Gazprom, doesn't spend much on PR or advertising.
The Usuals
After a rocky financial year plagued by low sales and a tax evasion scandal, Apple remained the world's most valuable brand at $185.1 billion, followed by its Silicon Valley neighbor Google, which has a brand value of $113.7 billion.
IBM took third place with a brand valuation of $112 billion, McDonald's took fourth ($90 billion) and Coca-Cola fifth ($78 billion).
McDonald's, despite the fact that its value compared to the previous year fell by 5 percent, still remained the restaurant champion of America, beating out Starbucks, a market rival.
Only a year after its initial public offering, Facebook disappointed shareholders, and valued by the survey at $21.3 billion, taking 31st place.
Yahoo, has just returned to the top hundred, this year taking 92nd place. It 2008 it had a brand value of $11.4 billion, and since then has dropped, this year at $9.8 billion. 
Toyota has overtaken BMW as the most valuable car brand.
An accurate reading of Apple?
Apple shares declined sharply in January, plunging below $400 after it posted its first profit decline in nearly a decade, which was followed by an 18 percent earning dip. The stock closed Monday on the NYSE up 2.2 percent at $442.93, still a long way from the $705 peak price at the time of the iPhone 5 release in September 2013.
While Apple is currently the most 'valuable' brand, its volatility can push down its market capitalization, day by day. In January, it contended with Exxon Mobil for the highest market capitalization, which on January 25th, surpassed it, only briefly.
Apple execs are not pleased with the so-called 'undervaluation' of the stock.
"It's being valued as a predictable, value-based company," former Apple CEO John Sculley said on CNBC Monday. "And it's sort of crazy to think that Apple is trading at the same P/E as Dell."
You can share this story on social media: