Russia invested $200 bn in Ukraine over 20 years – Minister of Economic Development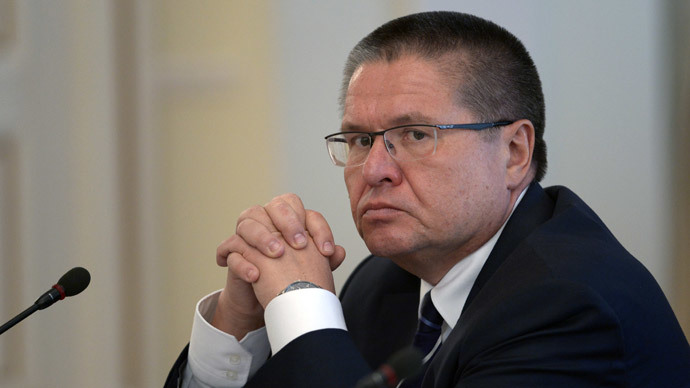 ​Over the past 20 years, Russia has invested around $200 billion in the Ukrainian economy, according to Alexey Ulyukaev, head of the Russian Ministry of Economic Development.
"Perhaps our European and US friends don't understand that we supported the Ukrainian economy...via artificially underestimating gas and other resource prices, granting Ukraine loans, etc. For the last twenty years, we invested around $200 billion," the minister said in exclusive interview to RT.
Ulyukaev emphasized that it is difficult to predict further development, but Moscow is interested in the stabilization of the situation in Ukraine.
"Anyways, Russia is interested in a peaceful and prosperous Ukraine. We will continue to search the way out of the Ukrainian crisis, and will orient on all regions and all social groups which shall define the future by their selves," Ulyukaev said.
According to the minister, if Ukraine signs the EU association agreement, it would be necessary to revise different technical standards – sanitary and phytosanitary, veterinary, and other. Russia and Ukraine hold around 400 agreements, 40 of which are basic and cannot be "just put aside and forgotten."
"It's quite possible that it will force us to reconsider the duties and the collections systems, which exist at present between Ukraine and the countries of the Customs Union, such as Russia, Belarus, and Kazakhstan," Ulyukaev concluded.
In April, Russian President Vladimir Putin estimated Russian help to Ukraine in the form of underestimated gas prices for the past four years at $35.4 billion. He reminded that under contracts signed in 2009, Ukraine received 147.2 billion cubic meters of gas from Russia.
Thus after signing the document, Kiev received some discounts – in particular within the Kharkov agreements of 2010, and also the agreements of November 2013. As a result of these two privileges, gas prices for Kiev fell in the first quarter of 2014 to $268.5. However, it jumped to $485 in April, after the cancelation of the Black Sea hosting deal.
You can share this story on social media: