Ex-CEO of 'Russian Facebook': ​'I'm out of Russia and have no plans to go back'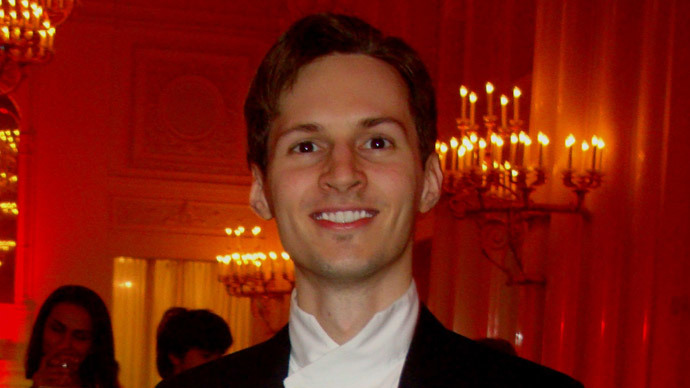 Pavel Durov the former CEO of the leading Russian social network VKontakte (VK) says he has left Russia for good and now intends to develop a new mobile social network.
"I'm out of Russia and have no plans to go back," he told Tech Crunch. "Unfortunately, the country is incompatible with internet business at the moment."
The move comes after his resignation a month ago. Durov had been complaining about restrictions on the company's management.
The shareholders have offered Durov the position of chief architect, but he remains unbending.
"I'm afraid there is no going back," he said of VK.com, "not after I publicly refused to cooperate with the authorities. They can't stand me."
According to his VKontakte page, Durov heard news of his resignation from the press – not the company's board.
"It is interesting that the shareholders did not have enough courage to do it directly," Durov wrote on his VKontakte page, "about this mysterious dismissal I learnt from the press."
The company said that Durov's resignation was granted in accordance with Russian law that enables an individual to resign from his contract obligations after handing in a one-month notice, which Durov did on March 21.
The majority of Vkontakte shares are owned by Mail.ru, which means it now has supervision over the data from biggest Russian social network.
Durov is focused on developing his own mobile messenger called Telegram – similar to Whatsapp, which was acquired by Facebook for $19 billion. The messenger has already started to gain popularity as it offers "secure" services that the company claims do a better job of keeping data away from commercial and government data collection.