Smith & Wesson gun maker hits record financials year after US shootings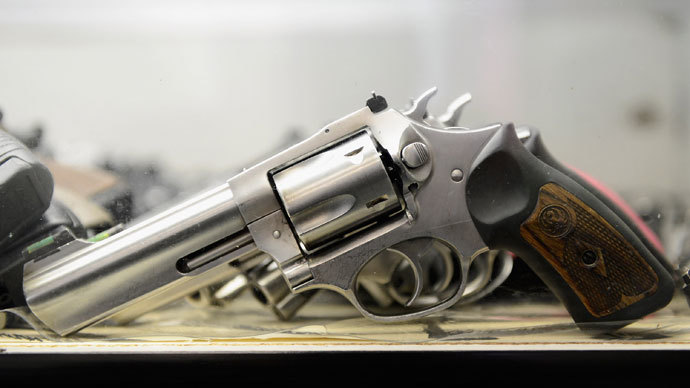 The leading US gun maker Smith & Wesson has reported all–time high gun sales in the 2013 fiscal year. The results come at a time when gun controls are the focus of heated debate after a series of mass shootings.
The arms manufacturer and designer said its sales for the fiscal year ending April 30 hit a record $588 million, which marks a 43% year-on-year rise. The fourth quarter sales were up 38% to $179 million year on year.
The results published this week are preliminary US GAAP figures, representing sales and income per share. Smith & Wesson plans to update investors on sales on 25 June.
Reuters says the improved results come as US citizens flocked for guns after President Barack Obama pushed for stricter legislation to curb gun violence. First–time buyers like women and pensioners showed the greatest demand, Reuters adds.
However, a spate of gun violence across the country made some of US investors announce sell–offs of their gun–related holdings. A $154 billion pension fund - California State Teachers' Retirement System (CalSTRS) - announced last year it would get rid of its stake in Freedom Group, the manufacturer of the rifle used in the Newtown shooting. The private equity group - Cerberus Capital Management – also said it was going to sell its holding in Freedom Group.
"It is apparent that the Sandy Hook tragedy was a watershed event that has raised the national debate on gun control to an unprecedented level," Cerberus said in a statement last December.
Dozens of ordinary people, including children, suffered in mass shootings like the Newton school massacre and the Aurora theatre tragedy.