Kenya and Tanzania praised for visa decision
The East African Community has lauded both countries for lifting travel restrictions on DR Congo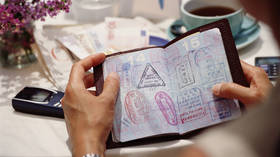 In a press release on Friday, the East African Community (EAC) praised decisions by both Kenya and Tanzania not to require visas for the citizens of the Democratic Republic of Congo. The requirements were waived on August 25 and September 1 respectively.
Dr. Peter Mathuki, the secretary general of the EAC, stated that people from DR Congo can now travel freely to Kenya and Tanzania and added that the move adheres to the EAC Common Market Protocol, which permits the free movement of individuals and workers throughout the region.
"In addition to improving intra-regional trade, free movement of persons will promote the free movement of goods, labour, cultural exchange and domestic tourism in East and Central Africa," said Dr. Mathuki. He believes that removing visa requirements is "a positive step towards consolidating."
The DR Congo was added to the EAC as its seventh partner state last year. The other partner states are Burundi, Kenya, Rwanda, South Sudan, Uganda and Tanzania.
The Directorate General of Migration in the DR Congo has meanwhile reciprocated by announcing that since September 1, Kenyans have no longer needed visas to visit.
Speaking to RT on Friday, the chairman of the Kenya Coast Tourism Association, Victor Shitaka, hailed the cancellation of visas as "fantastic for the tourism industry." He also said trade would be made easier throughout Africa as trend of removing visa requirements continues in the region.
You can share this story on social media: