Scarlett Johansson 'vetoed Saudi crown prince funding of war journalist biopic'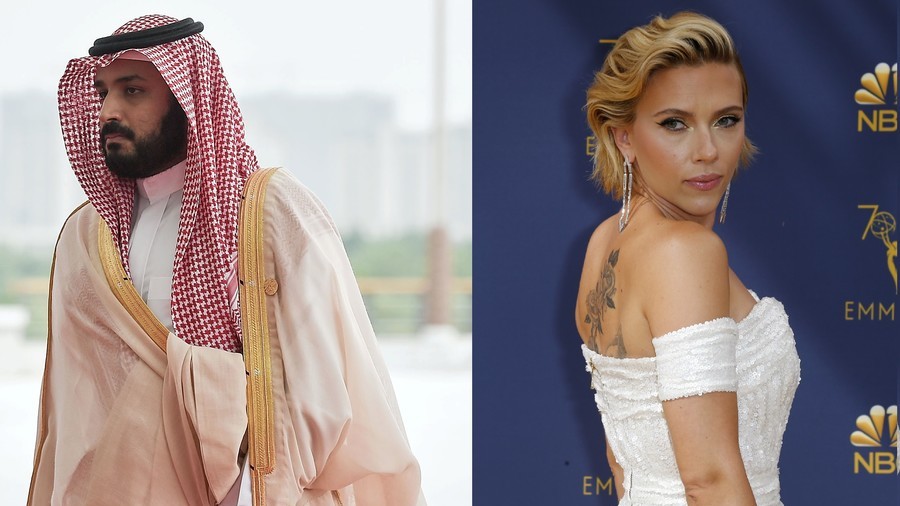 Saudi Arabia's crown prince wanted to fund a Hollywood biopic of US war photojournalist Lynsey Addario, but the money was rejected by Scarlett Johansson, who will star in it.
"Scarlett Johansson said absolutely not. She said, 'This guy is perpetuating the war in Yemen. He has women in prison,'" Addario told New York Times's Nicholas Kristof on Tuesday. "This was before the killing of Khashoggi."
Crown prince Mohammed bin Salman stands accused of ordering the killing of his critic, self-exiled journalist Jamal Khashoggi in Saudi consulate in Istanbul. After weeks of denying any knowledge about Khashoggi's fate, Riyadh finally acknowledged that he indeed was killed in what was framed as an unauthorized operation of the Saudi intelligence gone wrong.
Addario, 44, who covered conflicts from Afghanistan and Libya to DRC and Haiti, said the funding offer was apparently part of the prince's PR campaign in the West. MbS, as he is often called, visited several nations last year to sign lucrative arms contracts and meet leading Western businessmen and celebrities.
At the time he was depicted in the mainstream media as a Saudi progressive, who would modernize the country in unprecedented ways. The fawning coverage was not undermined by the fact that Saudi Arabia had been waging a bloody war in Yemen for two years, causing thousands of civilian deaths and plunging the nation into the worst humanitarian disaster.
"I didn't meet with him personally. But my sense is that he probably — my movie got folded into this huge charm campaign," Addario said. "And that fact that he wanted to show the West that he was into Hollywood, he was into all the great things of the West. Do I want him associated with this movie? Obviously not. And thank God he's not."
The anecdote about the biopic, which is based on Addario's 2015 book "It's What I Do: A Photographer's Life of Love and War", was first reported by The Intercept.
Think your friends would be interested? Share this story!