'Can they twist history any more?' Social media backlash after UK silences RT's reenactment account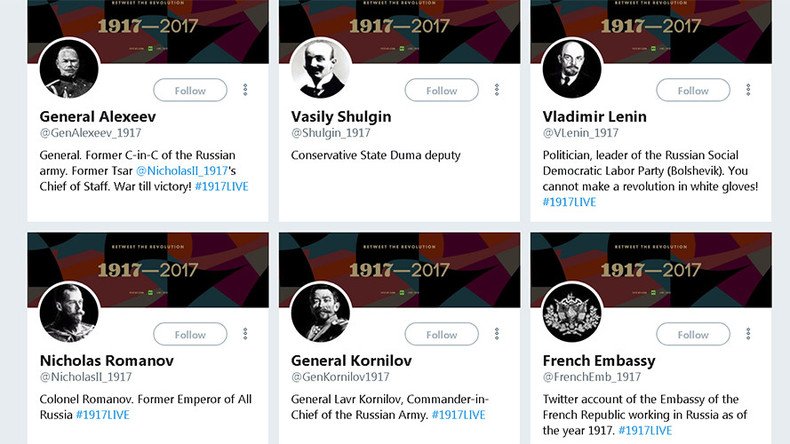 The perplexing decision by the UK Foreign Office to target a fictional RT Twitter account on the 1917 Russian Revolution has triggered a wave of backlash on social media.
The historical account in question tweeted on behalf of the British Embassy in the Russian Empire. It is part of an RT project that is reenacting the events of the 1917 Russian Revolution, which overthrew the tsar and paved the way for the rise of the Bolsheviks. The interactive project aims to educate its readership about Russian history in a friendly, witty and accessible way. It has garnered praise the world over – from major media outlets to public figures and ordinary users.
The fictional Embassy was one of many accounts engaging in conversation with each other under the #1917LIVE and #1917CROWD hashtags. Like other characters on the project, it is the result of painstaking historical research, providing a window into what historical figures and ordinary people were saying at the time. The UK Foreign Office, however, was not laughing, and so, demanded that Twitter terminate the account for using the UK government branding without consent – which it did.
The suspension of the account prompted reaction from the Russian Embassy in London, as well as from the project's fans and other Twitter users – including prominent figures such as Julian Assange.
You can share this story on social media: