YouTube star returns with explosive 1,000-rocket bike challenge (VIDEO)
Published time: 25 Aug, 2017 18:35
Edited time: 26 Aug, 2017 12:01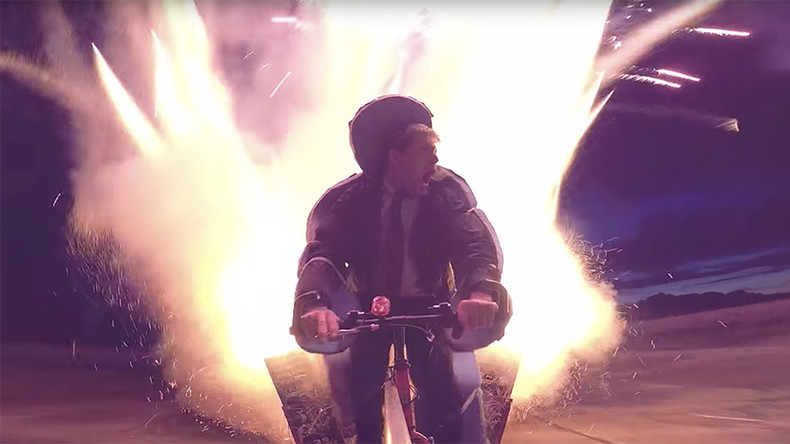 Madcap YouTube sensation Colin Furze has added an explosive element to the sport of cycling – by attaching 1,000 rockets to a modified bicycle.
The UK-based inventor is known for taking risks with his innovations. The latest brainwave sees the online star turn himself into a sort of human Catherine wheel.
Using a scrap yard bicycle, Furze, who counts the 'human blender' hoverbike among his previous creations, elongated a two-wheel bicycle to fit 1,000 'rocket volley' fireworks.
READ MORE: Madcap inventor designs bizarre 'human blender' hoverbike (VIDEO)
Astonishingly, the cargo included 40 boxes of explosives that shoot 25 fireworks at a time.
Expressing his anxiety at cycling the explosive-laden bike, Furze then rode off into the night with fire and rocket bursts trailing behind him.
Footage of the incredible stunt shows Furze tearing down a concrete track while a cameraman and drone captures the night sky exploding with color.