Pizza be with you: Christ's face has appeared on cheese topping & telephone poles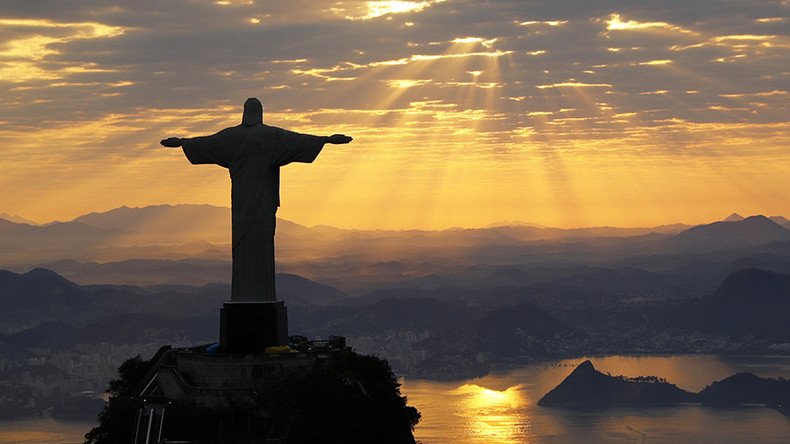 They say the Lord moves in mysterious ways and it seems he has appeared in random places, objects and even ultrasounds, according to the latest 'sighting' of Jesus Christ reported by a Pennsylvania couple.
RT takes a look at some of the most unusual locations where the saviour decided to deliver his holy message.
1. Jesus in a baby girl's sonogram
Zac Smith and his fiancée, Alicia Zeek, from Pennsylvania, went in for an ultrasound ahead of the birth of their baby girl and saw what they believe was Jesus dressed in a robe with a crown of thorns looking at their baby.
While the parents said they weren't religious Smith said: "It almost brought tears to my eyes."
2. Jesus appears in hill in Colombia after landslide
In 2015 hundreds of believers flocked to a hillside in Colombia after a 'miracle' apparition emerged following a landslide revealed the face of the Lord.
"If you believe in Jesus, you will see your image," one worshipper told El Tempto.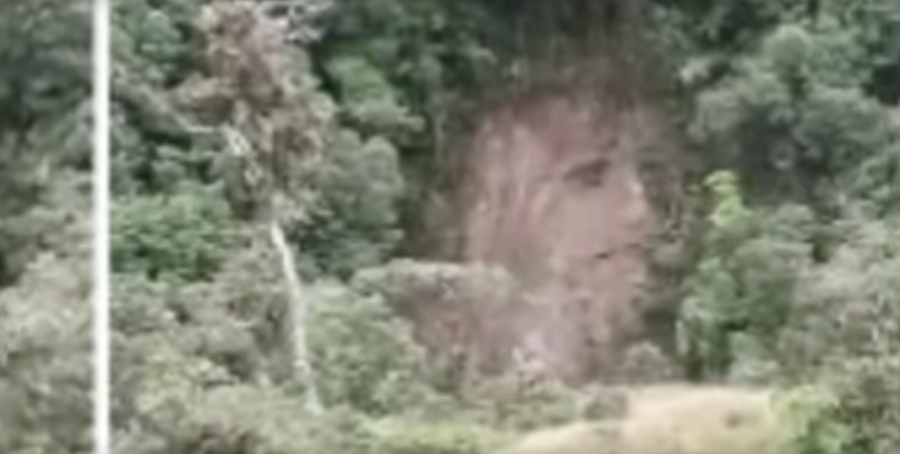 3. Face of Jesus appears in creased sock
The Messiah's appearance has also been reported in more humdrum locations – no more so than a sock.
Sarah Crane from Kent, England reported her shock at finding the image in a creased sock while taking in the washing from the line.
"We think it's a bit of a sign – but for what we don't know," she told the Telegraph in 2011.
"We thought it would be good to make a little shrine for it – but unfortunately, when we moved it, the creases fell out a bit and the face isn't quite as clear now."
4. Australian restaurant cooks up pizza with 'Jesus' topping
An Australian pizzeria, Posh Pizza, went viral when it shared an image of a three-cheese pizza bearing the apparent blessed presence of Christ.
The restaurant went one step further and auctioned the holy food on eBay. The divine feast was sold for AU$153, with proceeds reportedly going to charity.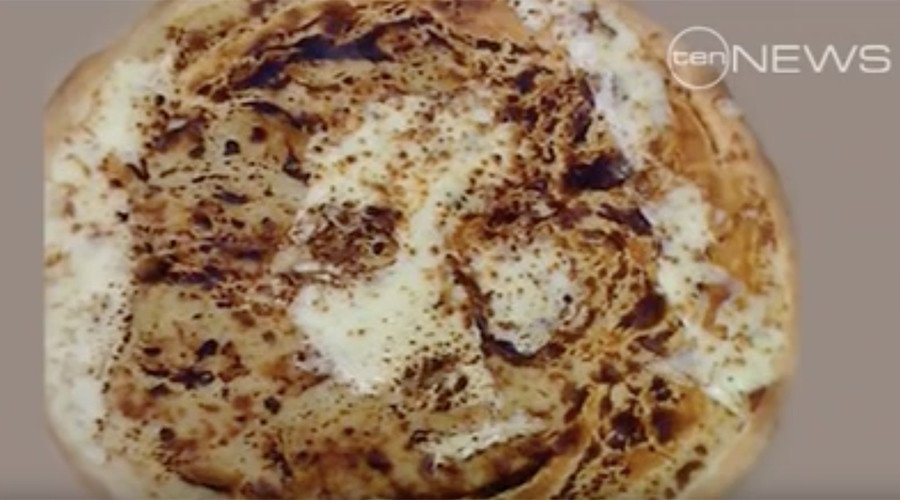 5. Jesus spotted on a telephone pole covered in vines
A driver on an LA highway did a double take after he spotted what appeared to be Jesus on a cross. The 'cross' was in fact a telephone pole covered in vines, however, Rickey Navarre told KPLC he believed it was a message from God.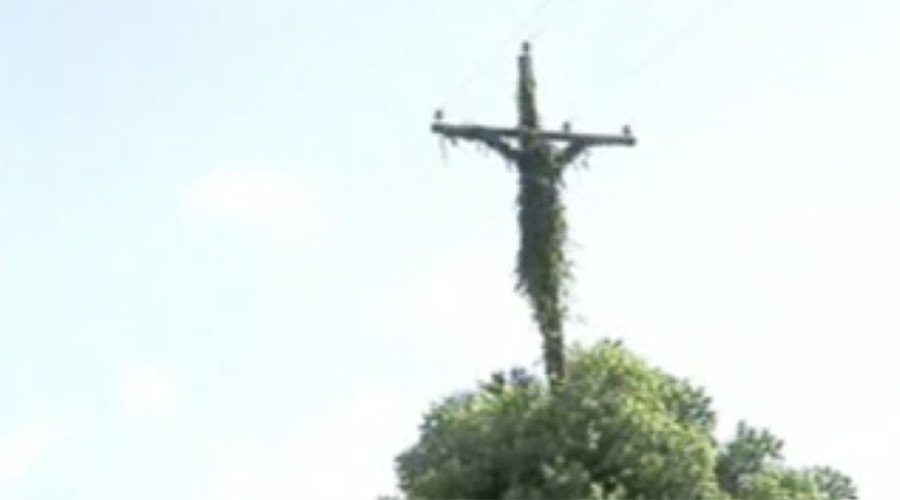 6. 'Miracle' Easter pancakes
Southern California restaurant owner Karen Hendrickson saw the face of Jesus on a pancake on Good Friday of all days.
"For this to happen on Good Friday, I truly felt it was a miracle, and I'm not even a deeply religious person," Hendrickson told USA Today.
7. Jesus shaped cloud appears after Colombian landslide
Earlier this year residents of the Colombian city of Manizales sought divine comfort in a Jesus-shaped cloud which appeared following a deadly landslide.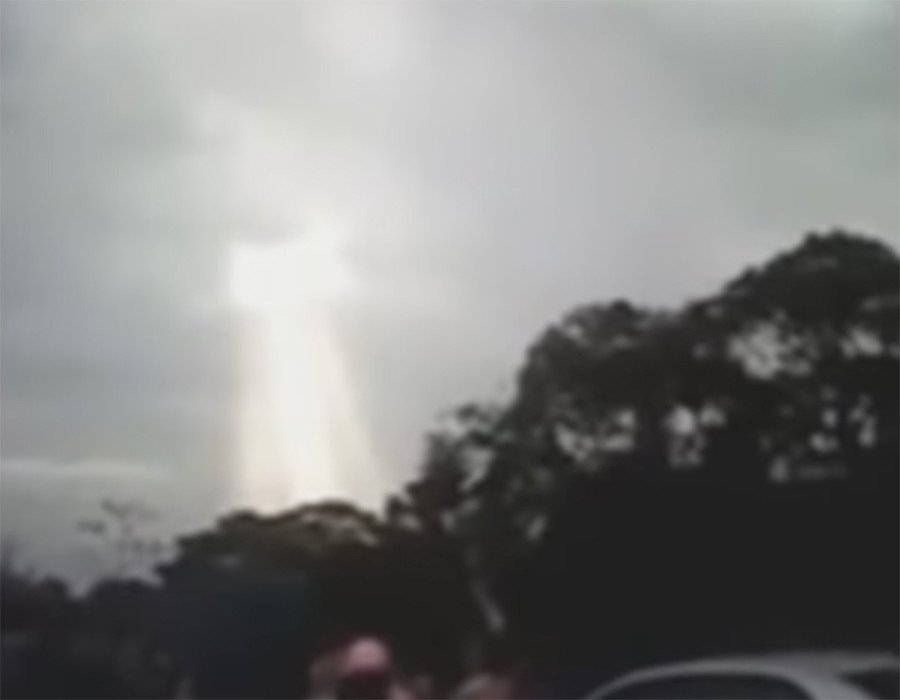 8. Marmite lid manifestation
Another bizarre location for a holy apparition was inside the lid of a marmite jar. A Welsh mother of two shared an image of the jar purportedly showing the Messiah in the gooey residue.
She admitted, however, that she had seen the face of Jesus in a lot of things previously, including a window.
9. Jesus on a tree trunk
In Argentina a tree trunk became a place of worship after residents became convinced that the Lord's image was embedded on it.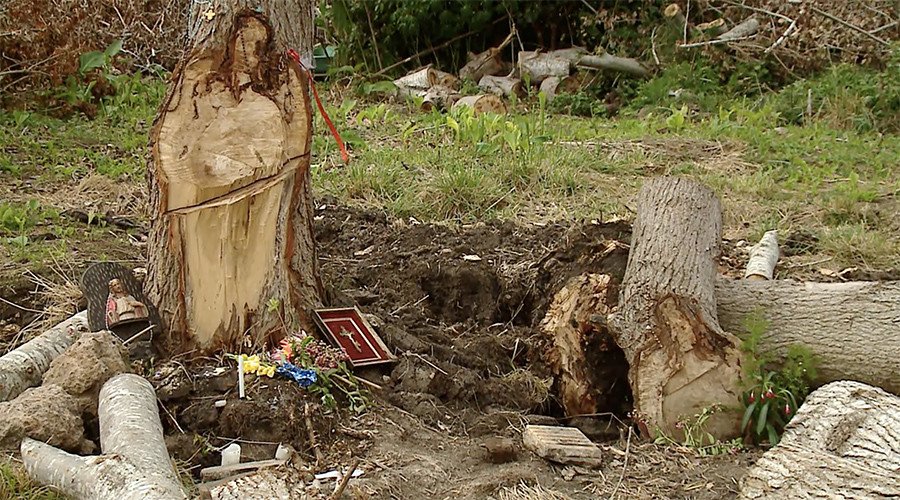 READ MORE: Stickmata? 'Tree Jesus' draws believers to dead trunk in Argentina (VIDEO)
10. Jesus in a mushroom festival
Meanwhile, in Mexico, a mushroom boasting the image of Jesus Christ is celebrated at an annual festival.
The mushroom, believed to be 137 years old, was reportedly found in the woods by a lumberjack, who brought it back to Chignahuapan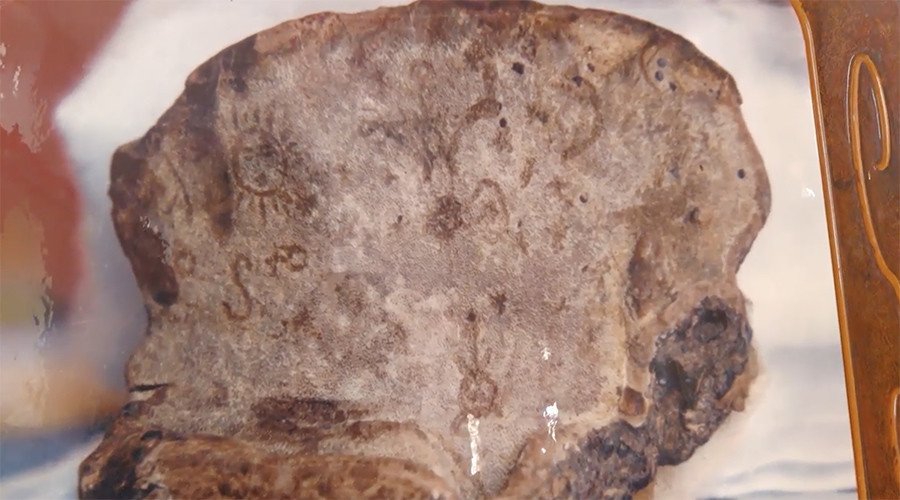 The phenomenon of seeing faces and figures in inanimate objects is scientifically known as pareidolia.
According to the latest research from the US National Institute of Mental Health in Maryland, humans are not the only ones to perceive faces where there are none. Scientists found that monkeys also succumb to pareidolia.
You can share this story on social media: