Aussie airline to offer world's longest non-stop flight from Sydney to London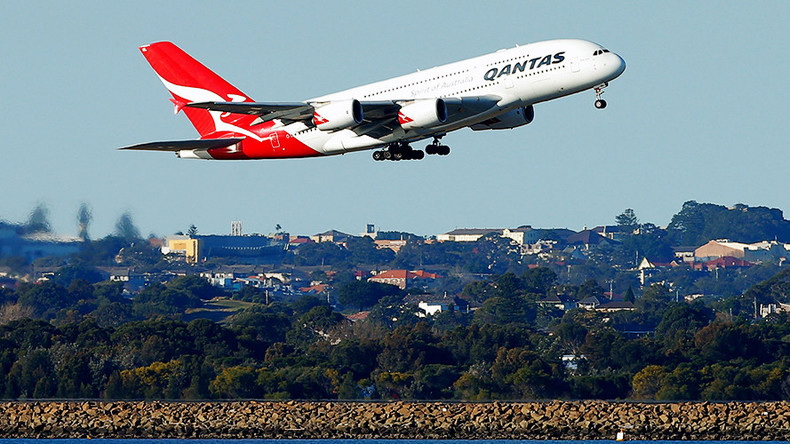 Australian airline Qantas Airways wants to overtake Qatar's record by offering what will be the world's longest non-stop commercial flight.
The 20-hour journey will take passengers directly from Sydney to London by Airbus or Boeing jet, depending on which aircraft manufacturer can best fly the distance. It is expected to be made available within the next five years, Reuters reports, citing a "source familiar with the matter."
READ MORE: World's longest flight soars into record books
The airline formally announced the record-breaking route on Friday. The long-haul flight will also take a new route over the North Pole, instead of the usual crossing over Asia and Europe.
The new route is technically longer than the 9,200 nautical miles (17,000 kilometers) across the west, but has the added benefit of strong tailwinds to speed it along.
The flight cuts three hours off the journey that travellers usually take from Sydney to London, which included a layover in Dubai. That means Qantas could charge a 20 percent premium for their business travelers wanting to get to their destination quicker.
If successful, Qantas will steal the throne from Qatar Airways who currently holds the title for completing the world's longest flight from Doha to Auckland, New Zealand. The 9,032 nautical miles (16,727km) trip took 16 hours and spanned 10 time zones in the process.