Cosmonaut captures intense electrical storm from ISS (VIDEO)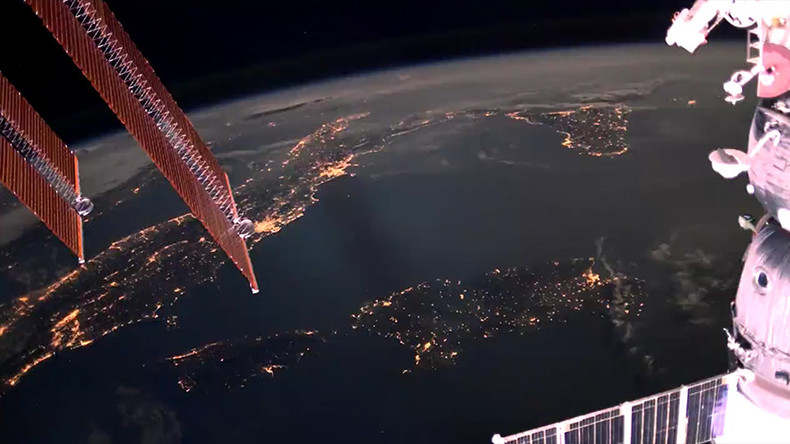 Stunning footage of a lightning storm on Earth as seen from aboard the International Space Station has been shared by Russian cosmonaut Sergey Ryazansky.
Ryazansky posted the mesmerizing time-lapse video on social media, noting that his previous footage from space had received a phenomenal response.
READ MORE: Stunning aurora blooms over Earth in astronaut footage (VIDEO)
Twinkling flashes can be seen darting across the planet as lightning strikes.
Ryazansky also shared incredible images of himself performing a 'Russian spacewalk' Thursday. This was his fourth spacewalk.
Fellow cosmonaut Fyodor Yurchikhin also took part. The pair released several satellites during the seven and a half hour expedition.  
In 2013, Ryazansky and colleague Oleg Kotov set a record for the longest Russian spacewalk, lasting 8 hours and 7 minutes.