1,069 dancing robots break Guinness World Record in China (VIDEO)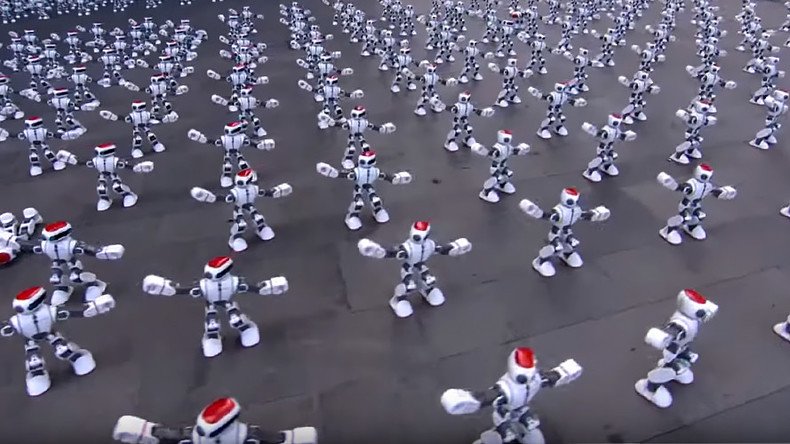 A cluster of 1,069 robots set a new Guinness World Record for the most humanoid machines dancing simultaneously.
The synchronised machines pulled off the jaw dropping performance in Guangzhou, Guangdong, breaking the previous held record of 1,007 bopping bots.
The dynamic show was created by Chinese company, WL Intelligent Technology Co. Ltd, which programmed the robots, called 'Dobi', through one group control system.
The result was an incredible display of the 'robot dance' complete with hand waving, feet tapping and even some twerk like moves.
Some 1,100 intelligent robots started the dance, however, only 1,069 completed the routine due to some losing their balance and falling to the ground.
During the dance, officials from Guinness World Records paced up and down to check the robots were in line with the beat.
The Dobi smart robot, which is 47.3cm in height, can also sing, play football, box, and perform kung fu moves.
READ MORE: Mass naked swim breaks skinny dipping world record (PHOTOS)
The previous record was set last year by another Chinese robotic company Ever Win Company & Ltd with 1,007 dancing robots.
You can share this story on social media: