Mass naked swim breaks skinny dipping world record (PHOTOS)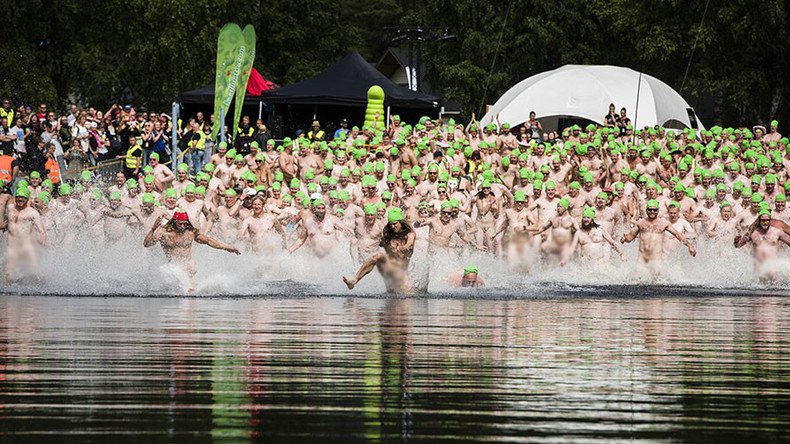 Hundreds of naked swimmers went for a dip at the IIosaarirock music festival in Finland and broke the world record for the biggest naked swim.
A total of 789 people went skinny dipping on Saturday, according to Yle news.
Organizers had hoped to attract 1,000 people to the event and, while reports indicate that they fell short of that number, they still managed to break the record previously set in Australia.
READ MORE: Eye don't believe it! Surgeons find 27 contact lenses lodged in woman's eye
It appeared that only a few hundred people would brave the chilly water of Linnunlahti Bay in Joensuu but when the sun came out shortly before the event the numbers were boosted.
The swimmers had to stay in the water for five minutes in order to break the record. The crowd broke into song in the final minute of the swim, singing the Finnish national anthem.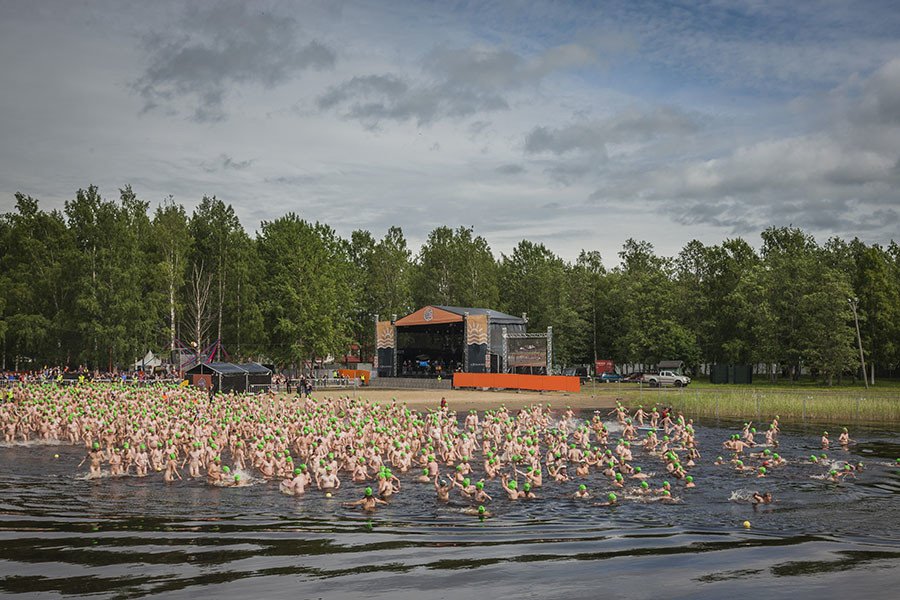 People travelled from all over Finland to participate in the record-breaking event and some of them were seasoned campaigners. "It's not our first time naked swimming. We have been training hard all spring," participant Henri Heilala told Yle.
READ MORE: Window-shattering giant super soaker invented by ex-NASA engineer (VIDEOS)
It's the third Finnish attempt at the record. Previous efforts in 2015 and 2016 each attracted around 300 participants. The previous record was set in 2015 in Perth, Australia, by 786 people – an event which was used to celebrate a positive body image.
Organizers are waiting for Guinness World Records to confirm the record.
You can share this story on social media: