Philippines leader Duterte follows in Trump's 'covfefe' footsteps with 'fafda' tweet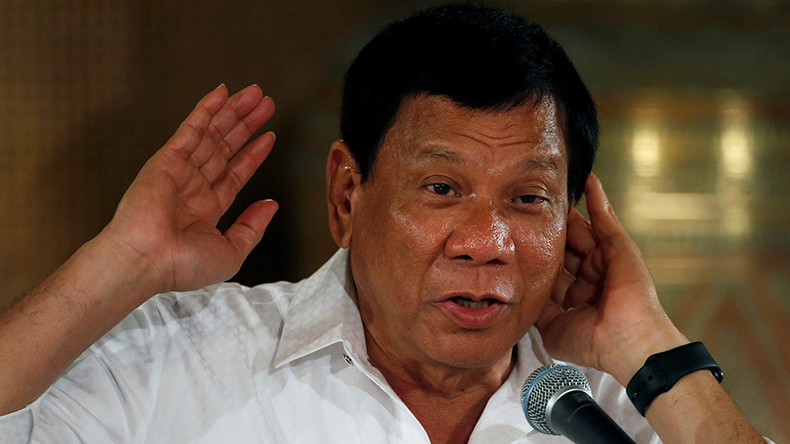 A mysterious tweet from the official twitter account of the office of the president of the Philippines sent netizens into overdrive with suggestions that Rodrigo Duterte was having a 'covfefe' moment.
Just after 1pm local time,Thursday, 'fafda' – neither a Filipino (Tagalog) nor an English word – was tweeted from the account, sparking tongue-in-cheek comparisons with US President Donald Trump and his infamous 'covfefe' message.
READ MORE: Trump tweet mystery: President's #Covfefe message triggers troll tsunami
Officials in the Philippines, however, were quicker off the mark than their US counterparts and deleted the tweet within just seven minutes.
Despite its brief appearance online, the Twitteratti still managed to get the 'word' trending.
Some treated it as an acronym, using it to make a political point. Others pointed out that 'fafda' is in fact a popular street food in India and suggested that given the timing of the post, maybe the tweeter had lunch on their mind
The Presidential Communications Operations Office later confirmed the word didn't mean anything, reports The Inquirer. Instead, the office said it was an accidental tweet posted by one of its social media admins – and not Duterte.