600 firefighters battle raging inferno at Chinese oil refinery (VIDEOS, PHOTOS)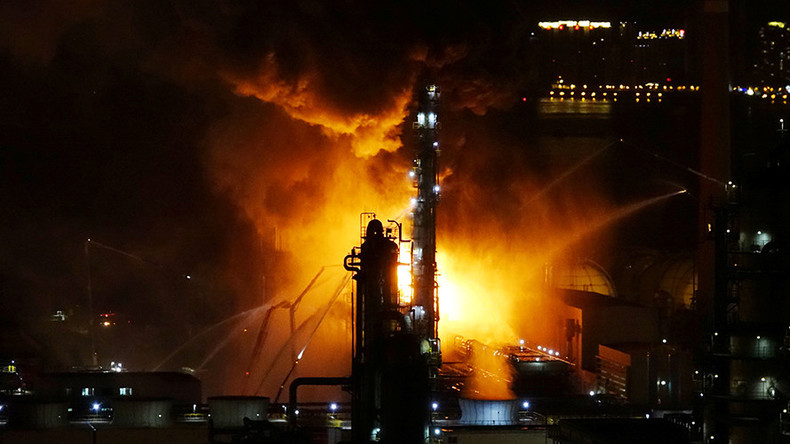 Astounding footage of a massive inferno at one of China's largest oil refineries is being shared online.
The fire broke out at around 6:40pm local time Thursday, at the PetroChina plant in the coastal city of Dailan in the northeastern province of Liaoning, reports CCTV.
Video from the scene shows a huge explosion at the plant and emergency services rushing to put out the flames. No casualties have been reported.
More than 600 firefighters battled the blaze for over two hours, before extinguishing it.
The fire was reportedly caused by a broken seal in a feed pump at the plant's catalytic cracker, a unit typically used to produce gasoline.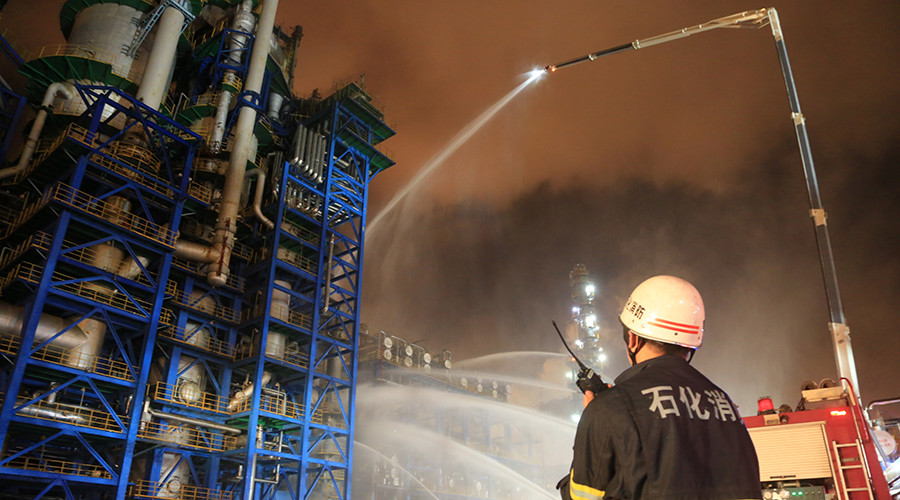 PetroChina is the largest oil and gas company in China and is the listed arm of state-owned China National Petroleum Corporation. Its plant in Dalian has three crude distillation units with a total processing capacity of 410,000 barrels per day.
The plant's crude processing operations were not affected but will likely cause a small reduction in output from the gas separation unit, according to a refinery source cited by Reuters.
In 2013, an explosion at the refinery left two people injured and two missing. Dailan is also famous for being the site of one of China's biggest known oil spills. In 2010 a pipeline blast unleashed hundreds of thousands of gallons of oil into the sea.
READ MORE: 8 killed, 35 injured in gas explosion in south-west China (VIDEO)