Zuckerberg's Charlottesville post splits Facebook users over hate speech policy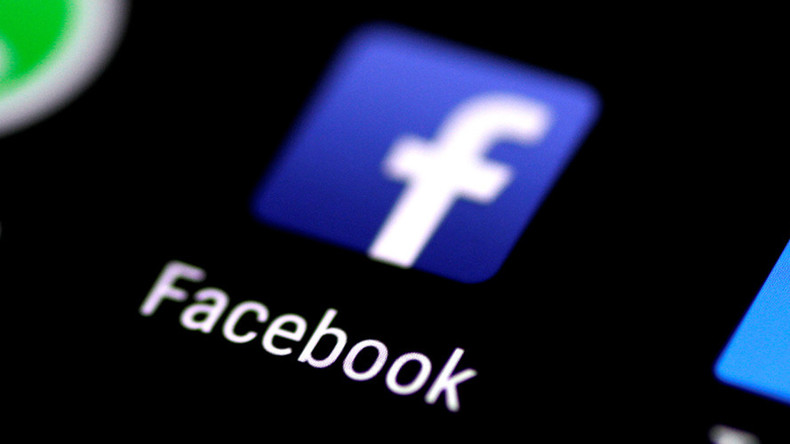 In the wake of the deadly violence in Charlottesville, Virginia, Facebook founder Mark Zuckerberg says the company is committed to clamping down on hate speech online. But some users are asking whether the social network's process is flawed and one-sided.
"There is no place for hate in our community. That's why we've always taken down any post that promotes or celebrates hate crimes or acts of terrorism – including what happened in Charlottesville," he said, in reference to the killing of a 32-year-old woman opposing the white supremacist rally.
READ MORE: Facebook suspends California street artist's page for 'hate speech'
"With the potential for more rallies, we're watching the situation closely and will take down threats of physical harm," Zuckerberg went on, adding that it's a "disgrace that we still need to say that neo-Nazis and white supremacists are wrong."
Perhaps highlighting the incredible task facing Facebook, a number of the social network's users rounded on the tech entrepreneur over his post, saying the company is not doing enough to stop threats of physical violence coming from both left and right wing groups, while removing content which they feel is "free speech."
"There are two sides to every coin, if you're going to mention Nazis and white supremacists you should also mention BLM, Antifa and the New Black Panthers," one user said.
"Fair is fair so call them out. This one-sided condemnation irritates the crap out of me."
But not everyone was in agreement. "BLM isn't lynching white people. They aren't pushing black superiority. Antifa doesn't promote genocide, quite the opposite actually," another Facebook user wrote.
"Neo Nazis and the KKK aren't protest groups. They are violent hate groups. They are domestic terrorists. Stop with the ridiculous false equivalencies."
Another person added: "They're all hate groups and they all need to be taken down off of Facebook plain and simple."
"Hate speech, racism yeah… But Facebook is removing too much content that is free speech. Some items may be in bad taste but are not racist, not hate speech," one other user responded.
READ MORE: Guideline leaks & 'racist' murder put Facebook moderation policy back in spotlight
Earlier this summer, training manuals seen by ProRepublica and the Guardian revealed the semantics of Facebook censorship.
The documents highlighted the vague rationale behind allowing US Congressman Clay Higgins to call for "radicalized" Muslims to be hunted and killed, while preventing civil rights activist Leslie Mac from telling "white folk" that "silence is violence."
They also showed that only certain 'categories' of people are considered protected by the social network. For example, Facebook reportedly does not ban hate speech against the subset 'female drivers,' but will stop a hateful post about 'white men'.