Massive blackout in Taiwan caused by human error (PHOTOS)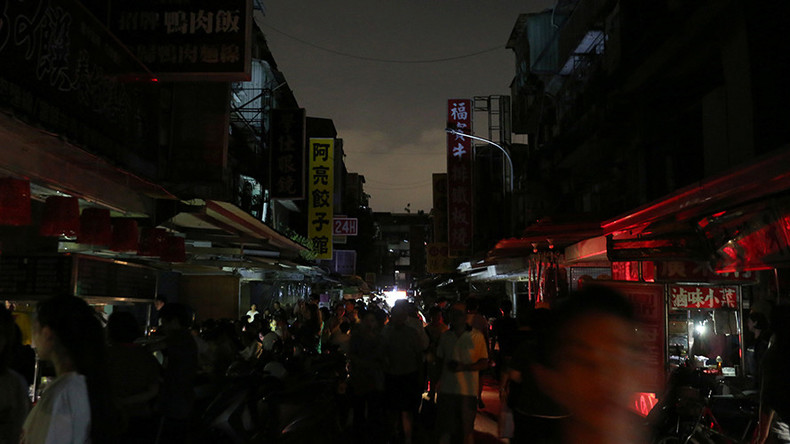 A massive power blackout caused by human error left millions without electricity on the island of Taiwan amid sweltering heat.
Tuesday's blackout occurred after staff failed to switch the computerized valve to manual control when replacing a power supply unit, according to state-run oil refiner CPC Corp, as reported by the China Post.
READ MORE: Typhoon Nesat knocks people over in Taiwan, leaves 250,000 homes without power (PHOTOS)
Some 6.8 million people across 17 counties and cities were left without electricity for about five hours Tuesday evening. Electricity was restored by 10pm.
President Tsai Ing-wen, elected in January on an anti-nuclear power platform, apologized for the outage, stating it's "a national security issue."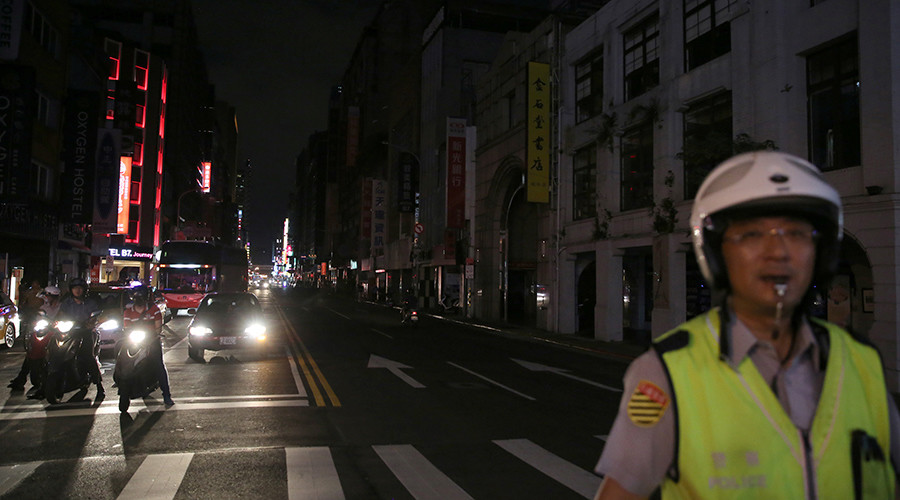 Taiwan is in the process of implementing a long-term policy to get rid of nuclear power and boost its solar-power capacity. However, some business groups, including the Chinese National Federation of Industries, have warned the energy transition is risky and is calling for a slower changeover.
Last week state-owned Taiwan Power Company issued a red alert as electricity consumption hit an all-time high, warning that power rationing may have to be implemented if the reserve margin dipped further.
Despite the hiccups, Tsai insists the government will continue to promote decentralized green power generation, saying the blackout increases her determination to follow through with the policy.
Minister of Economics Affairs Chih-kung Lee resigned Tuesday evening amid the crisis.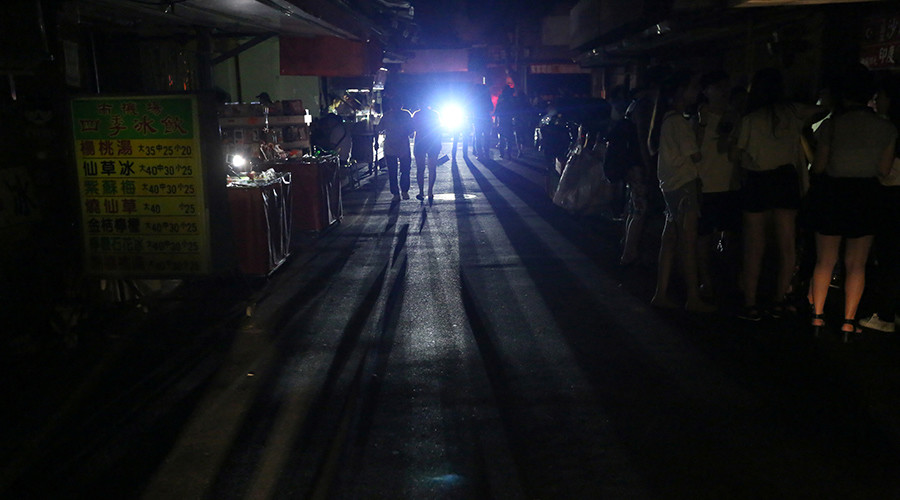 The blackout was the country's most severe since the 1999 Jiji earthquake, Taiwan Power Co said.
Taiwan is currently experiencing its "longest heat wave in history" – 12 consecutive days of temperatures above 36 degrees Celsius.