Typhoon Nesat knocks people over in Taiwan, leaves 250,000 homes without power (PHOTOS)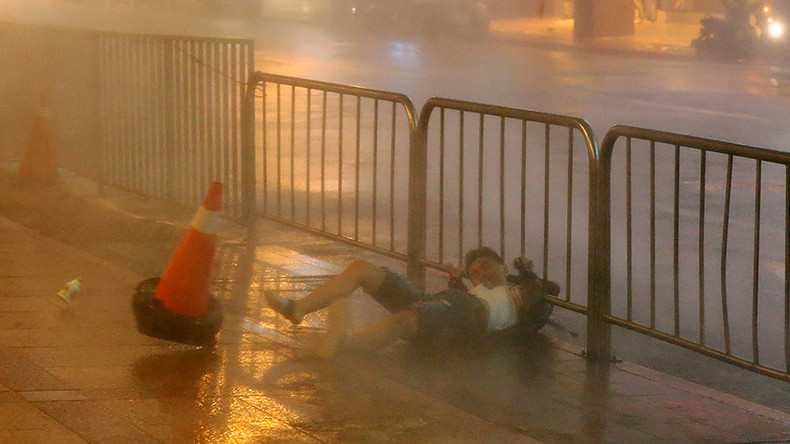 Howling winds and torrential rains hit Taiwan Saturday, injuring dozens, shutting down power, paralyzing traffic and forcing thousands to evacuate. In the capital city of Taipei, many services were suspended, with work and classes cancelled till Monday.
At least 8,760 people were evacuated from the areas most severely affected by Typhoon Nesat as of Saturday evening, Taiwan's Central News Agency reported.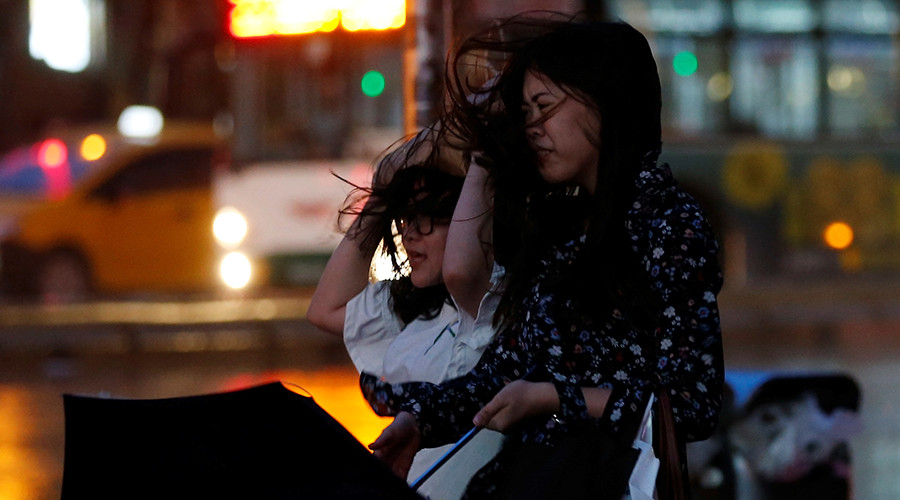 The powerful tropical rainstorm that descended on the island Saturday and was approaching parts of mainland China Sunday morning is expected to pound the region for two days, according to the forecast by the Central Weather Bureau.
Winds reaching 112 kilometers per hour (70 mph) were knocking over people and objects. At least 80 rescuers have been injured, mostly by flying debris. Two rescue workers were seriously injured, authorities said.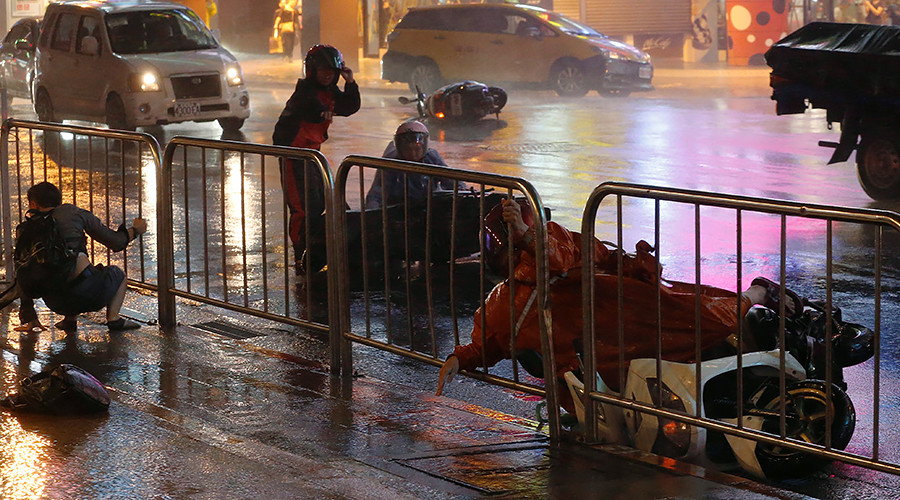 Power lines were downed across the region, leaving some 249,230 households without electricity, according to Channel NewsAsia
Authorities said the blackout affected over half a million households, but the government's disaster response was swift and power was restored in 360,000 homes by Sunday morning.
Long queues formed at the airports, with almost all domestic and international flights cancelled due to the poor weather conditions. Taiwanese airline EVA Air Corporation said it cancelled 42 flights Saturday.
Residents in the south of the country were the worst affected. Dozens of people in the county of Pingtung located on the southern tip of the island, were trapped due to massive floods blocking roads. Three people were taken to hospital.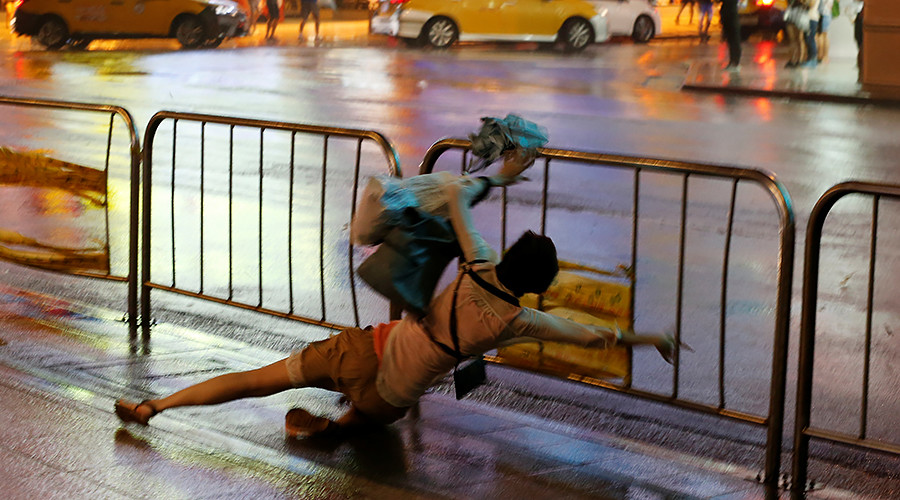 Authorities sent over 4,000 troops to support emergency services help deal with the disaster.
Meanwhile, over 3,100 people were evacuated from China's Fujian province, where the typhoon is set to hit Sunday.
With Typhoon Nesat heading away from Taiwan, another storm, Typhoon Haitang is approaching the island, which is forecast to bring further torrential rains late Sunday and Monday.