Selfie frenzy claims life of 'terrified' dolphin on Spanish beach (PHOTOS)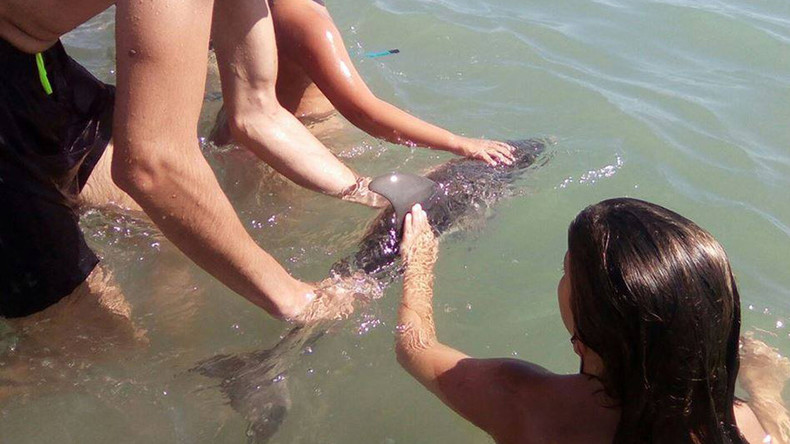 A stranded baby dolphin died on a Spanish beach after holidaymakers flocked around it to take selfies.
The creature was passed around for photos before it was left on a beach in Almeria to die, according to conservation group Equinac.
The organization uploaded photos to its Facebook page showing adults and children gathering around the marine animal and touching it for the camera.
Equinac condemned those involved as "ignorant" but also "lacking empathy, respect and logic" to pass around a "terrified" baby dolphin.
Cetaceans are very susceptible to stress, according to Equinac, and "crowding over them to take pictures and touch them, causes a very strong shock that greatly accelerates a cardiorespiratory failure, which was what finally happened."
The animals are protected under EU law and any sort of harassment is prohibited.
Social media users also criticised the actions of those eager to get the perfect "summer photo."
"When will we be civilized in this country? When will we learn to respect others? Be it human or animal." one commenter posted.
There's been a surge of similar incidents recently in which animals died as a result of being used by tourists as photo props. Earlier this year, a dolphin died in Argentina after beachgoers clamoured around it for selfies.
READ MORE: 'It didn't swim into that T-shirt': Fears for dolphin dressed by revelers (PHOTOS)
Meanwhile, authorities in Western Australia reported in January that a bottlenose dolphin was trapped in a t-shirt during Australia Day celebrations.