Stuntwoman dies on set of 'Deadpool' following motorcycle crash
Published time: 15 Aug, 2017 09:42
Edited time: 16 Aug, 2017 08:28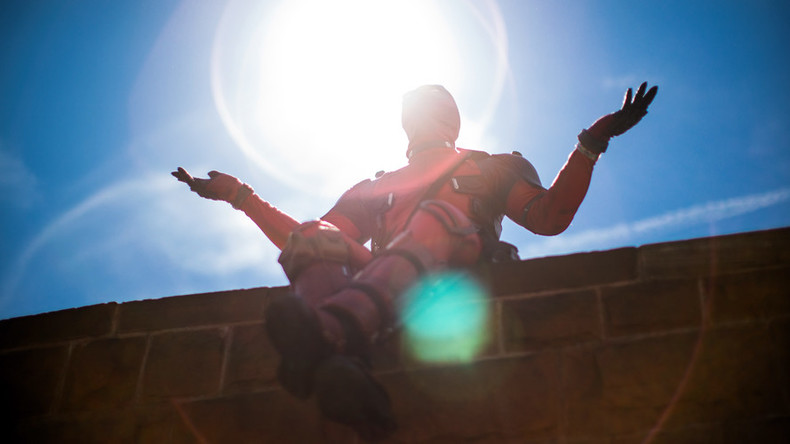 A stuntwoman who died on the set of 'Deadpool 2' was making her debut as a stunt performer. Joi "SJ" Harris, the first African-American female professional road racer, died Monday after losing control of her motorcycle on the Vancouver film set.
Witnesses told Deadline that Harris lost control of her bike and crashed through a plate-glass window at Shaw Tower.
Images taken at the scene by CTV News Vancouver show the area around the tower cordoned off with an ambulance present and a motorcycle lying on its side.
A stunt driver has died on the set of Deadpool during a stunt on a motorcycle. VPD & @WorkSafeBC investigators are at the scene.

— Vancouver Police (@VancouverPD) August 14, 2017
Sources told Deadline that Harris had performed the stunt at least five times. On the final take the bike appeared to accelerate when it should have slowed down for the corner. According to the source Harris was not wearing a helmet.
In a statement to Deadline the film's director David Leitch said he was "deeply saddened" by her loss and expressed condolences to her family.
The film's star Ryan Reynolds tweeted "nothing can come close to the grief and inexplicable pain her family and loved ones must feel in this moment."
Haris was performing stunts for the actress portraying the character Domino – Zazie Beetz.
The accident comes a month after a stuntman died on the set of 'The Walking Dead' after suffering head injuries as the result of a fall.