Police fatally shoot a black man in Salt Lake City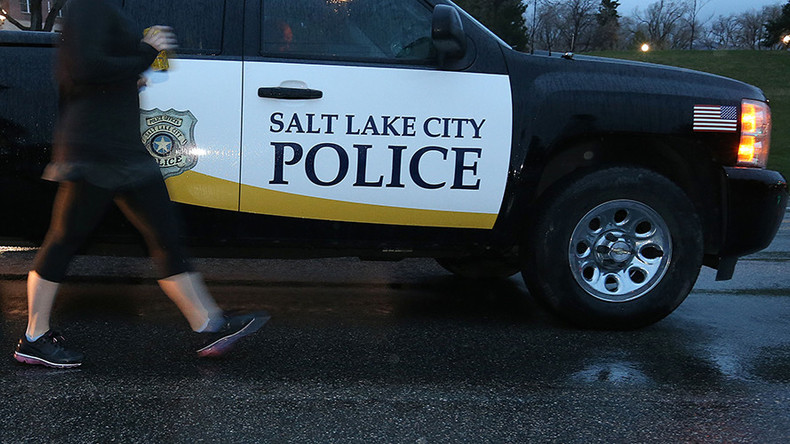 An African-American man was shot and killed by a police officer in downtown Salt Lake City Sunday. The man produced a weapon when talking to officers on State Street, according to the police.
The unidentified male was stopped on the street by one officer who had been driving a squad car. Two other officers were called as back up and "at some point the suspect produced a weapon," police said.
"De-escalation tactics were used to try and get the suspect to put down the weapon," Salt Lake City Police Sgt. Brandon Shearer said. The tactics reportedly didn't work and one officer shot at the man.
"I believe that the only shots that were fired were from the officer," Shearer told reporters.
The three officers were wearing body cameras, but Shearer said he didn't know if it were activated. He didn't specify what kind of weapon the man was carrying, or what type de-escalation tactics were used.
The police officers "administered life-saving aid" and called an ambulance, but the man was pronounced dead at the Intermountain Medical Center in Murray.
The officer who shot the man has been put on paid administrative leave. Shearer wouldn't offer any further information about the lead up to the shooting, KUTV reports.
The Unified Police Department is investigating the shooting.
Salt Lake City police made headlines in May, managing to not have an officer-related shooting since September 2015. The department's success was said to be down to its de-escalation tactics.