On the run: US fugitive to be deported from Australia after 30 years
Published time: 14 Aug, 2017 18:13
Edited time: 15 Aug, 2017 08:15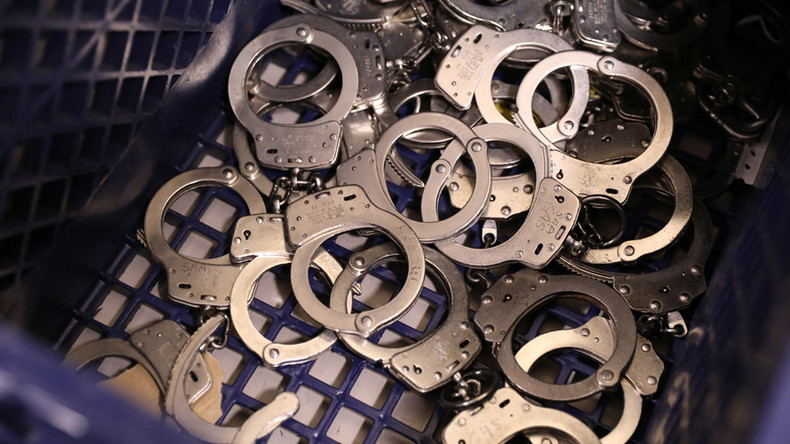 A US fugitive on the run in Australia for more than 30 years will be deported at the end of August having spent the last three months in a detention center.
Using false passports, 72-year-old Patton Eidson entered Australia along with his wife and young daughter in 1986. Eidson was fleeing authorities who wanted to question him over his alleged involvement with a marijuana smuggling ring.
In 1991 he was charged, in his absence, by US authorities of conspiracy to import marijuana, for crimes allegedly committed in 1985.
The now-retired Eidson and his family settled in the small town of Julatten, in the far north of Queensland, where he went by the name of Mike McGoldrick. He has lived there ever since, becoming something of a legendary figure to the town's near-1,000 residents.
He started one of the country's first health spa resorts and built its log cabins and his family home by himself.
The family's true identities were first revealed back in 2012, when the couple were jailed for passport fraud. Edison's wife died last year after a battle with cancer.
In May, he was arrested at his home in the town and has spent the last three months in a detention center. Eidson has now agreed to a deportation order to send him back to his homeland, reports Australia's ABC News.
News of Eidson imminent deportation triggered an outpouring of support from Julatten residents and local politicians, who have been advocating on his behalf.
Thanks to the efforts Liberal MP Warren Entsch, Eidson has been assured that, once he returns to the US and sorts out his situation, application for residency in his adopted home would be fast tracked.
"I undertake to grant Mr Eidson a permanent visa, subject to Mr Eidson having been of good character in the intervening time," Immigration Minister Peter Dutton reportedly wrote to Entsch who passed on the news.
Eidson responded: "On that basis I have accepted the terms and voluntarily agreed to go back [but] it comes down to trusting them."