3 men form human pyramid to save toddler from perilous fall (VIDEO)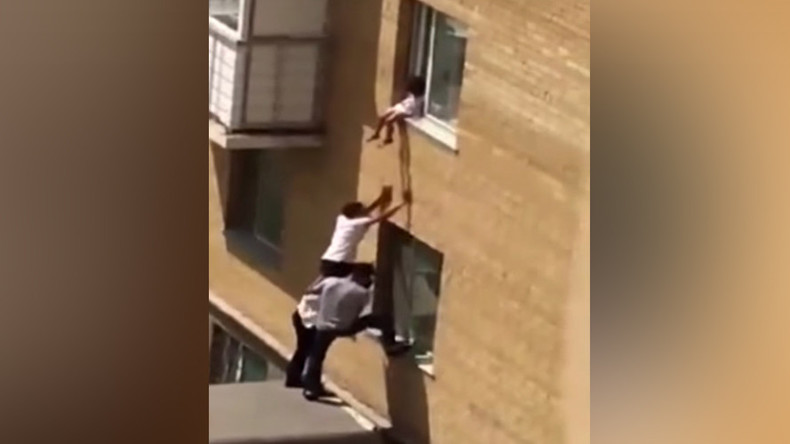 Video footage caught the dramatic moment a young girl came dangerously close to falling off a third-floor window ledge in Astana, Kazakhstan. Three heroic men stepped in, going to incredible lengths to save the child.
The rescuers first parked a GAZelle truck just in front of the multi-story building to reach the girl, believed to be 3 or 4 years old.
The height of the vehicle did not suffice, however, prompting one of the men to climb on the shoulders of the other, to get to the child.
READ MORE: People power: Beijing commuters free man trapped under train (VIDEOS)
According to one of the rescuers, Daulet Imanzhanov, the incident took place on Thursday after the girl pushed open a mosquito net and sat on the window sill.
The parents of the child were not at home at the time of the incident.