Crimean white lion cubs bring all the cuteness to World Lion Day (VIDEO)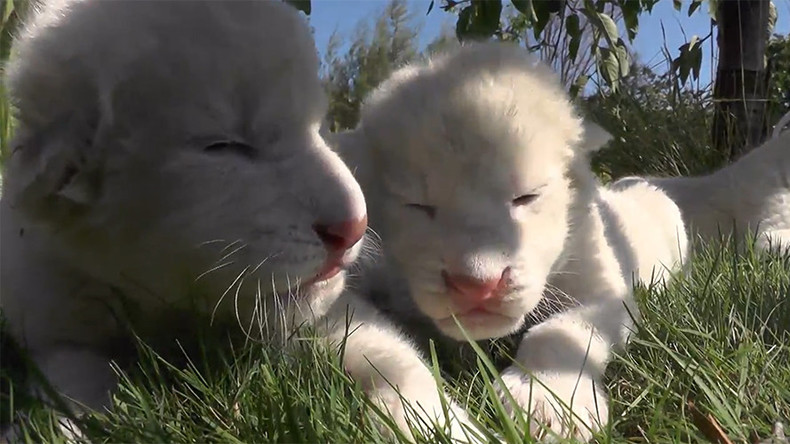 Rarer than they are cute (if that's possible) these white lion cubs made World Lion Day extra special when they were born on Thursday in Crimea.
"Four rare white lions were born right at the height of the holiday season. Even on the day when the whole world is celebrating World Lion Day," Director of Taigan Safari Park Oleg Zubkov said.
The cubs are the result of three pairs of white lions brought to the Crimean park from South Africa in 2008.
"They bring us amazing offspring each year," Zubkov said.
The distinctive white fur comes as a result of a color mutation in the African lion. First discovered in 1938, most live in zoos and reserves, with their skills at hunting questioned by experts.