Holy truck! Train smashes into stuck semi-trailer on Atlanta railway (VIDEO & PHOTO)
Published time: 12 Aug, 2017 12:26
Edited time: 13 Aug, 2017 08:55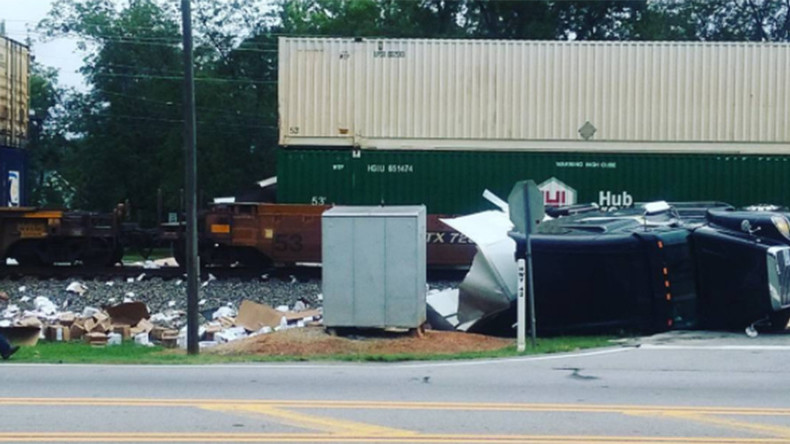 Hollywood came to Atlanta, Georgia, on Thursday when a stranded semi-trailer resulted in the kind of action usually reserved for big-budget blockbusters. A train smashed right through the vehicle, which luckily was empty at the time.
"You can expect Locust Grove to be shut down for a while," Kelli and Phil Nichols said on Facebook, along with a video showing the truck exploding into pieces when the train hits it in downtown Locust Grove.
The driver had tried to cross the line despite a sign warning of low clearance, according to the post. Maryann Morfoot, who lives close to the crossing, told WSB that trucks get stuck there all the time.
"Our fear is always that something on a train would be dangerous, and there's no way for us to get out. Luckily, this time it was just candy. I'm glad it was just candy," she said.